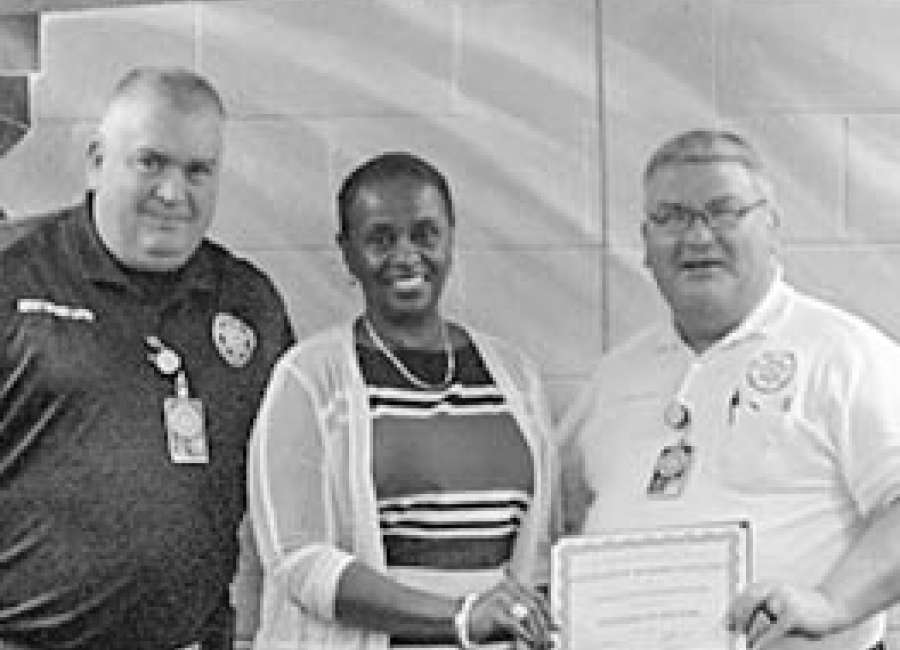 Coweta County Corrections was presented with a Certificate of Academic Excellence for exceeding the GED goal for offenders in the fiscal year 2019.

The honor was presented by the North Region Academic Education Division of the Georgia Department of Corrections.
The 2019 goal was 10 GEDs but Coweta Corrections had 15 offenders who achieved their GED certificate.
Area Principal Dr. Cleo Y. Griswold made the presentation to Warden Bill McKenzie and Deputy Warden Larry Clifton.
McKenzie commended his staff and thanked Counselor Lathel Gardner and Deputy Warden Clifton for their efforts in education by encouraging all offenders to achieve their best.