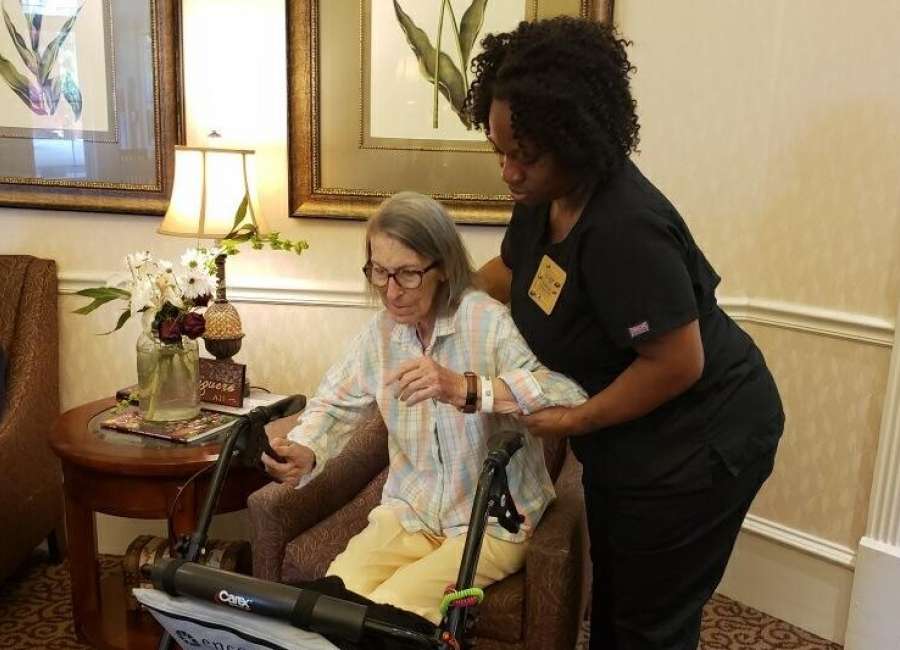 Cases of Alzheimer's Disease are expected to triple within the next decade as a large portion of the population grows older.
World Alzheimer's Day is observed annually on Sept. 21 to raise awareness of the disease.
According to the Center for Disease Control, Alzheimer's Disease is the 6th leading cause of death for U.S. adults. The CDC estimated about 5 million Americans had AD in 2014, and the number is increasing.
In Georgia, there are more than 150,000 people with the disease, according to the Alzheimer's Association.
"A lot of the time it starts with mild memory loss," said Ted Brown, owner of Right at Home in Peachtree City, a caretaking service. "As the disease progresses, they may start to lose things such as dressing themselves, bathing themselves and eating by themselves."
AD begins with mild memory loss that can progress to the inability to have a conversation, being unable to respond to one's environment and changes to personality and behavior.
Ginger Couch, regional director of the Benton House in Newnan, said signs of the disease could appear as someone losing weight because they forget to eat, grasping for words or having an odor because they forget to wash their clothes for long periods of time.
"A lot of different things can be cues that somebody is not taking care of themselves like they used to," she said. "It's scary to leave somebody at home with Alzehimer's or dementia, at the risk of somebody wandering outside."
As the Baby Boomers grow older, by 2030 more than 70 million people will be over the age of 65. In 2040 more than 14 million Americans could be diagnosed with AD, according to the CDC.
"A lot of times, the family are not necessarily trained caregivers so they're not really equipped to know and understand the different phases of the disease," Brown said.
Couch suggested families talk with each other and plan what to do in the event a family member is diagnosed with AD.
"Go ahead and set up the next steps so that any family member will know the wishes and desires of somebody, so that they have a plan in place that can be expected in an emergency," she said. "I think the best thing a family can do is to have a plan and talk to each other about their wishes and what would happen."
According to Couch, it's important to allow someone with AD to be as independent as possible. If someone is no longer able to drive, there should be a way for them to get out of the house and still get their groceries, if they are able.
She said there can be a snowball effect of someone being unable to drive and staying at home, becoming lonely and depressed.
"Have a plan for this person to have a fulfilled life," she said.
Brown also said it is important to keep individuals with AD independent and to encourage them to keep performing the tasks that they are still able to do.
For instance, Brown said, a patient may be able to still put on clothes on their own, but will struggle to select what to wear. He suggested having clothes selected and laid out for the patient ahead of time.
While there isn't a cure for AD—or a fully developed idea on what causes the disease, according to the CDC—Couch said she believes a happy lifestyle can help prevent or slow the progression of the disease.
"A neurologist or a geriatric doctor may say there are medications that help slow the progression of the disease, but I say keep a happy, healthy lifestyle," she said. "I don't think there's anyone thing that could discourage memory loss."
For more information on Alzheimer's Disease and caregiving from the Alzheimer's Association, go to www.alz.org .