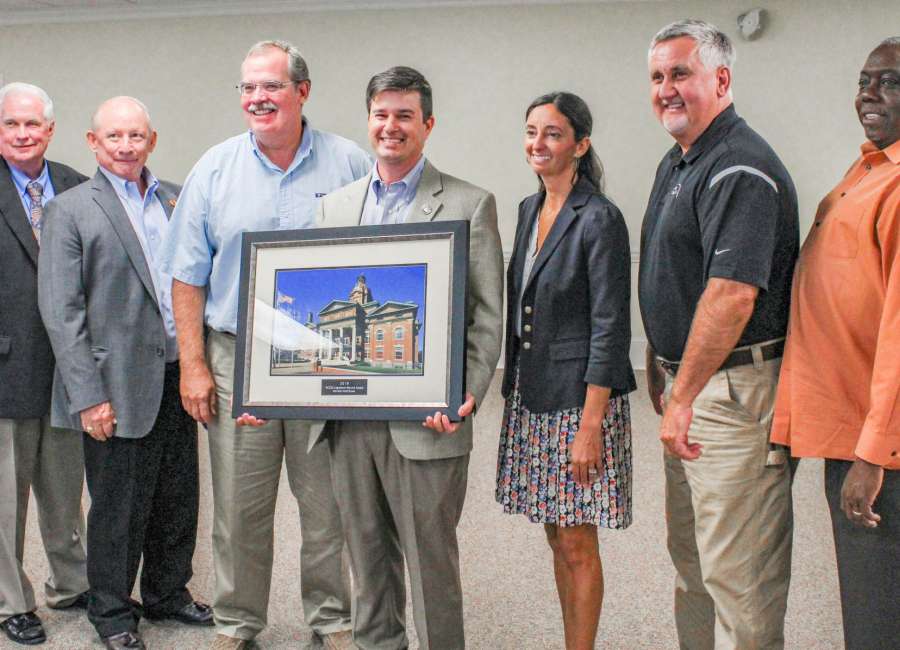 Senator Matt Brass is presented the 2019 Legislative Service Award from the Association of County Commissioners of Georgia by Kathleen Bowen. T
he prestigious award is given to legislators who have good working relationships with their counties. 
From left are Paul Poole, Bob Blackburn, Rodney Brooks, Brass, Bowen, Tim Lassetter and Al Smith.