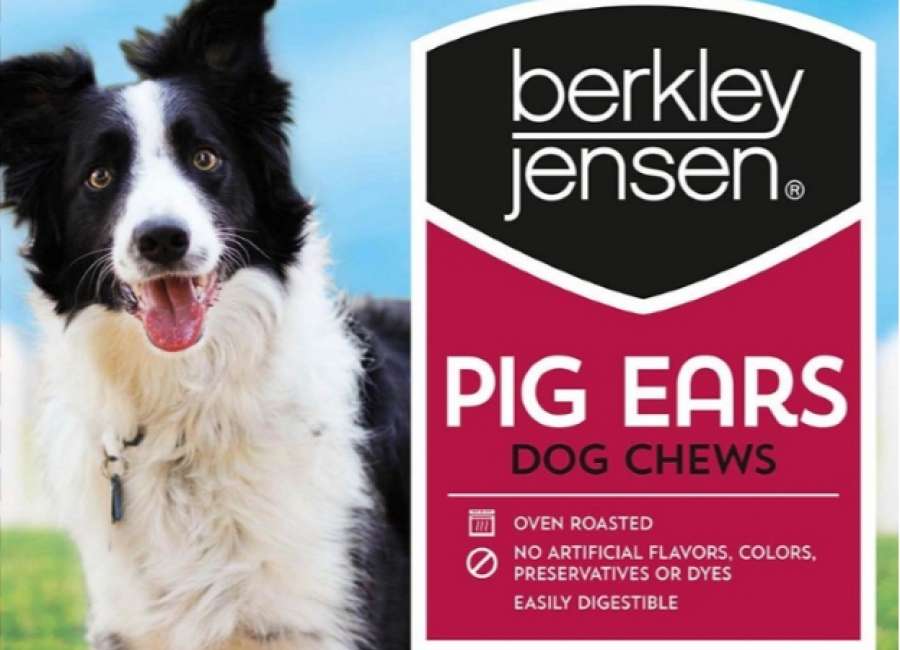 An outbreak of multidrug-resistant salmonella in people across 35 states has been linked to pig ear dog treats, according to the Centers for Disease Control and Prevention.

The CDC and the U.S. Food and Drug Administration are advising people not to buy or feed their pets any pig ear dog treats, including those they already may have in their homes, according to a notice issued Thursday.
BJ's Wholesale Clubs joined an expanded product recall Wednesday, pulling all 30-packs of Berkley & Jensen brand pig ears.
Reported cases of human illness linked to the treats has topped 140, with at least 33 hospitalizations reported. More than 25 children under the age of 5 have been sickened.
The CDC says humans can become infected with salmonella after handling the treats or caring for dogs who got sick after eating them.
Salmonella may cause nausea, vomiting, diarrhea or bloody diarrhea, abdominal cramping and fever in infected humans. People who have come into contact with pig ear treats and are exhibiting the symptoms of salmonella infection should immediately contact their healthcare providers.
In pets, salmonella can cause lethargy, diarrhea or bloody diarrhea, fever and vomiting. Some pets may exhibit milder sets of symptoms such as decreased appetite, fever and abdominal pain.
Consumers whose pets have consumed the recalled products and exhibit symptoms of salmonella infection should contact their veterinarians.
The CDC recommends disposing of any pig ear treats that may still be in homes in secure containers so that pets and other animals can't eat them. Containers, shelves and areas that held pig ears should be washed with hot, soapy water, and hands should be washed thoroughly after handling any of those items.
Consumers should always wash their hands thoroughly with soap and water after touching unpackaged dog food and treats in stores or at home, the CDC said.
Pet owners who believe their dogs may have become ill after eating contaminated treats can report the incident electronically through the FDA's Safety Reporting Portal at www.safetyreporting.hhs.gov .