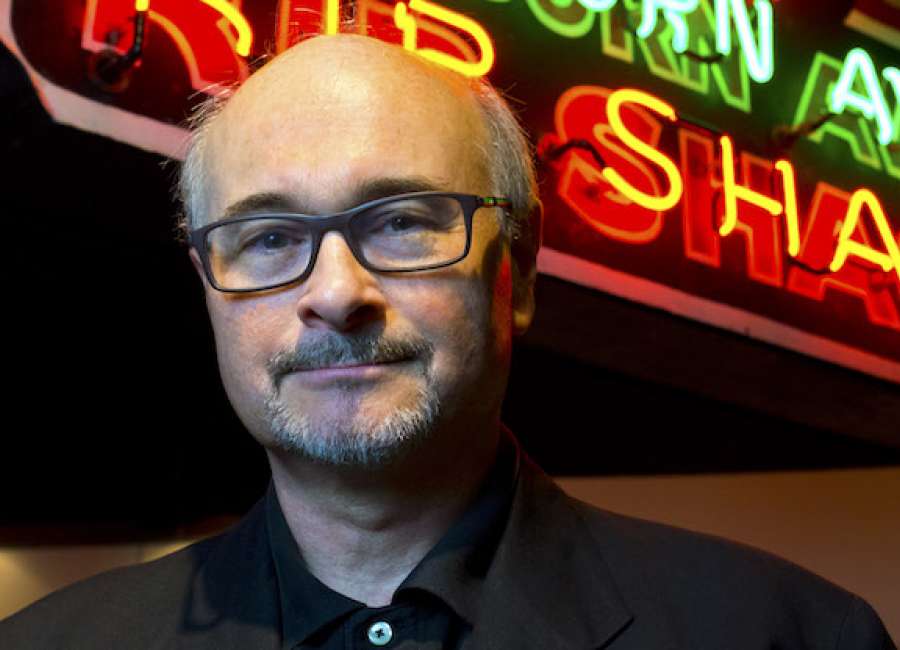 For former Atlanta Journal-Constitution writer and editor and Atlanta native Jim Auchmutey, barbecue is more than just a Southern staple. 
His book "Smokelore: A Short History of Barbecue in America" is the companion volume to Barbecue Nation, a current exhibit at the Atlanta History Center. 
Auchmutey will be speaking at the Carnegie Library on Sunday, Sept. 22, at 2 p.m. 
"Smokelore" is about the history and culture surrounding barbecue, which Auchmutey emphasizes is not specific to the South. His book hit stores at the beginning of June. 
"We're very excited for him to come here. I grew up reading him in the AJC, and I know a lot of people in Newnan are very interested in barbecue," Carnegie Director Susan Crutchfield said. 
Auchmutey said the book isn't a travel log of the best barbecue restaurants, but a cultural history about barbecue in America. 
Although many think that barbecue was invented in the South, Auchmutey said he discovered backyard cooking first became popular in California.
After World War II, barbecue wasn't specific to the dish, but something to describe a big event – a reunion, or a church supper. 
There have been variations of outdoor cooking and barbecues all over the country, and Southern barbecue doesn't cover what barbecue means to the rest of the country, he said. 
Through his research, Auchmutey found trends and social conversations throughout American history can be represented through food. 
He said a favorite story in the book is about one of the first barbecue competitions ever, held in Hawaii in the late 1950s. 
Kaiser Aluminum Foil held the competition, and only men could compete. He said a dentist from Cincinnati won the competition, but later, his wife revealed she had made the recipe. 
Auchmutey uses this story to demonstrate gender roles in the 1950s because while cooking barbecue seemed to be very manly, there historically have been a lot more women in barbecue. 
To write his book, Auchmutey said he looked at a lot of old newspapers, photos and magazine advertisements. He emphasized there is not one narrative thread you can follow about the history of barbecue, but rather a lot of little stories. 
"Barbecue is the most American food, and it is so intertwined with American culture," he said. 
Sprayberry's is also included in the book. Auchmutey said the restaurant is a great representation of the restaurants that opened on U.S. highways in the 1920s. 
Auchmutey has family ties to barbecue. His grandfather, Bob "Daddy Bob" Auchmutey, was a noted pitmaster in Bartow County from the 1930s-'50s. 
"Daddy Bob" was featured in a 1954 Saturday Evening Post article about barbecue called "Dixie's Most Disputed Dish." After that, he was invited to stage barbecues all around the country, including one for 2,000 people outside of Chicago. 
Since Auchmutey's book came out, he has attended events in North Carolina, New York, Florida and South Carolina. He also spoke at the Jimmy Carter Presidential Library about barbecue and politics. 
Doors open at the Carnegie at 1:45 p.m. on Sunday, with a book signing to follow. For more information call 770-683-1347. To reserve a free ticket, visit www.eventbrite.com/e/jim-auchmutey-at-the-newnan-carnegie-library-tickets-71555830415 .
The Barbecue Nation exhibit at the Atlanta History Center will run through Sept. 29.