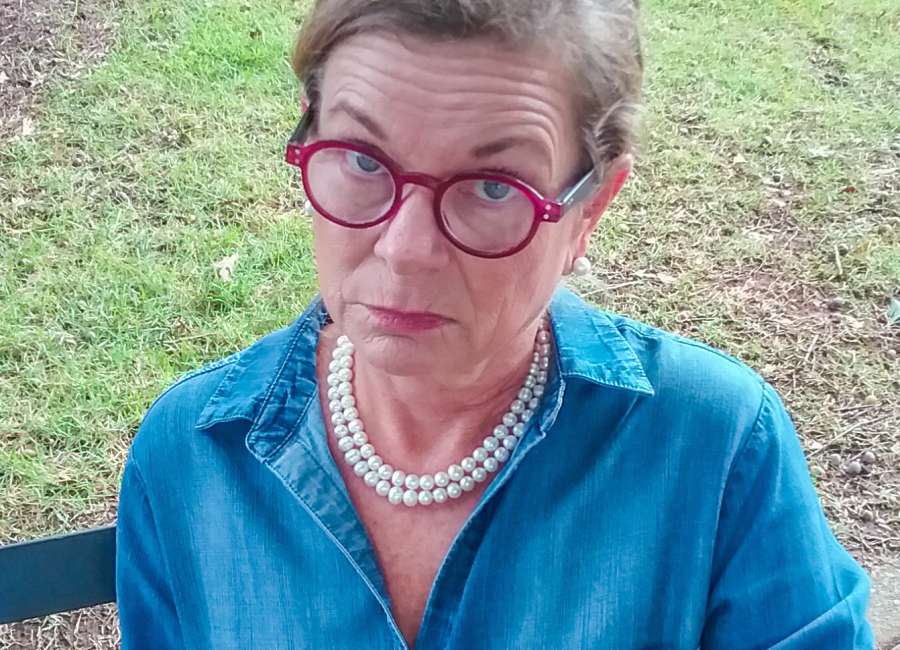 Dear Miss Pearl,
A friend recently had an open house and I was introduced to a couple I had never met. I asked them where they lived and some of my friends said I was being too nosy. What would some appropriate questions be when meeting someone for the first time?
I see nothing wrong with asking someone where they live. They might live next door to your second cousin or across the street from a world-class jackass, both of which would be worth mentioning. Asking questions is how we find out information about others. 
One rule is that you should never ask someone something that you wouldn't be willing to answer yourself. It's probably best not to ask someone's political affiliation (it's none of your business) but by all means ask them where they go to church. 
"Where are you from?" or "How long have you lived here?" or "Do you like football?" These are all safe questions to help us get to know someone better. And don't forget to end your conversation with, "It was very nice to meet you." 
Hopefully, you will be able to remember their name!
Dear Miss Pearl,
It is no secret that my husband and I had to get married because I was pregnant. We have been married for almost fifteen happy years and have three precious children. There is a group of women my mother's age who still look down on me and treat me like a leper. I hate that this bothers me.
I imagine fifteen years ago was a very difficult time for you and your husband, as well as your families. You and your husband obviously had – and have – a true love for and commitment to each other in order to weather this storm. 
Unfortunately, this small group of women feel the need to fixate on the mistakes and flaws of others so that they don't have to admit to or deal with their own. And believe me, they have them – we all do. 
Luckily, most of us believe in kindness and grace… shame on these few who would rather stand in judgment. Have you read the book, "The Help"? Maybe you should take each of them a pie!
And Another Thing...
Can you believe: 1.) We are still dealing with this insufferable heat and no rain 2.) It's already time for the Fair and Fall Art Walk 3.) There are still people who do not know how to properly navigate a round-a-bout 4.) The amount of money being put in to the dog park on Sprayberry Road 5.) There are children in our town who do not have enough to eat 6.) The Braves may actually get to play in October 7.) How good it makes us feel when we sing 8.) We can put a man on the moon but we can't find a cure for cancer 9.) The older we get the quicker time ticks away 10.) Only 94 days until Christmas?
"Miss Pearl," aka Colleen Sprayberry, is one of Newnan's leading authorities on modern etiquette. She gladly lends her advice to everyone whether they want it or not, because, "After all, it's all about the children and setting a good example for them." Her videos are available on her Facebook page and YouTube channel. She can be reached at misspearl678@gmail.com .