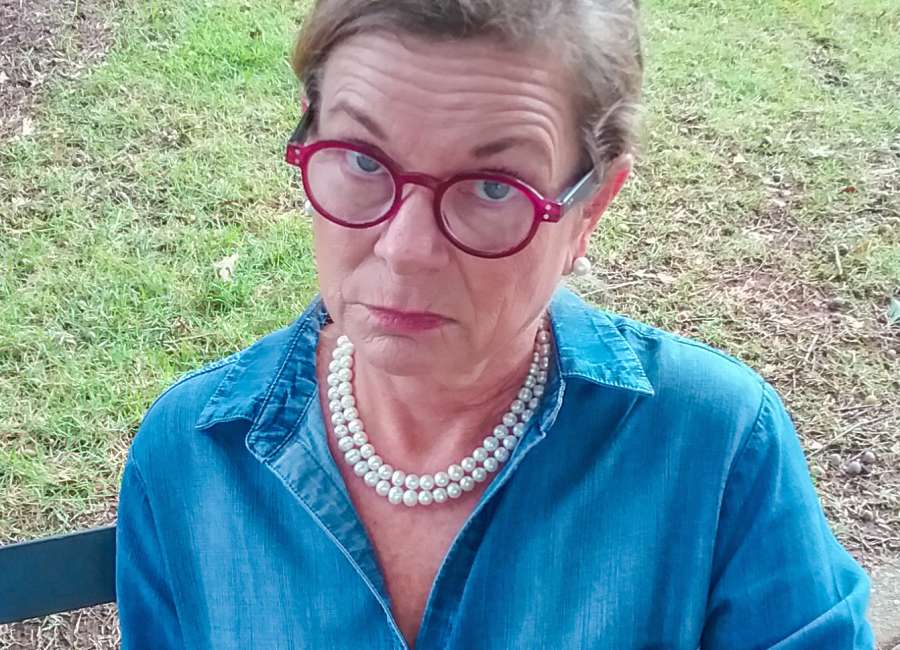 Dear Miss Pearl,
I have asked (told) my husband a thousand times not to get on a ladder when I am not at home to help. Sure enough, he decided to clean the gutters out while I was at bible study and he fell off the ladder and broke his arm. While I am so grateful he was not seriously hurt, I am so angry I can hardly be nice to him.
How long did you wait before you said, "I told you so"? I'm very glad that your husband only broke his arm-it could have been so much worse. You need to keep reminding yourself of this as you nurse him back to health these next few (and very long) weeks. A gentle reminder of his stupidity may be in order but you might want him to recover before you lay the law down. Mind you this doesn't necessarily mean that he is going to stop climbing ladders while you are not at home. However, if he chooses to do it again you may want to call-in no particular order- your preacher, a lawyer, or a marriage counselor!
Dear Miss Pearl,
A family in our neighborhood is going through a difficult time. I signed up to provide a meal for them and when I took it over they said that they had entirely too much food and asked if I would mind bringing my meal next week. Am I the only person who thinks this was rude?
I realize that people who are having a rough time don't always think about their actions. However, on a scale of 1-10, this is a 10 on the "rude" scale. If they had an overabundance of food they should have called you (or the person who set up the calendar) to cancel or postpone the meal. Since they did not-and seeing as you were unaware-they should have graciously accepted the meal you prepared for them. I feel sure that this family appreciated your efforts. Let's just assume that they were overwhelmed with the outpouring of generosity as well with their situation. And let's assume that their freezer was full. Please don't allow their actions to keep you from spreading kindness in the future.
And another thing…
When life gives you lemons: 1.) make a lemon pound cake, Imperial lemon squares, lemon meringue pie, lemon curd, lemonade or margaritas. 2.) do something nice for someone 3.) go to Wal-Mart because you will leave feeling much better about yourself AND your situation 4.) dig in the dirt 5.) call a REAL friend-they tend to give perspective 6.) have a brief pity party 7.) play your favorite CD and sing at the top of your lungs 8.) get some fresh air 9.) spend some time with a child 10.) pray for others 11.) dance 12.) clean out the junk drawer in your kitchen 13.) be cautious if you go shopping-this may result in shoes that don't really fit or purple mascara 14.) take a walk 15.) write down the names of people you love 16.) read a book 17.) wet a hook 18.) don't be a joy sucker 19.) visit with an older person 20.) know that you are loved!
"Miss Pearl," aka Colleen Sprayberry, is one of Newnan's leading authorities on modern etiquette. She gladly lends her advice to everyone whether they want it or not, because, "After all, it's all about the children and setting a good example for them." Her videos are available on her Facebook page and YouTube channel. She can be reached at misspearl678@gmail.com .