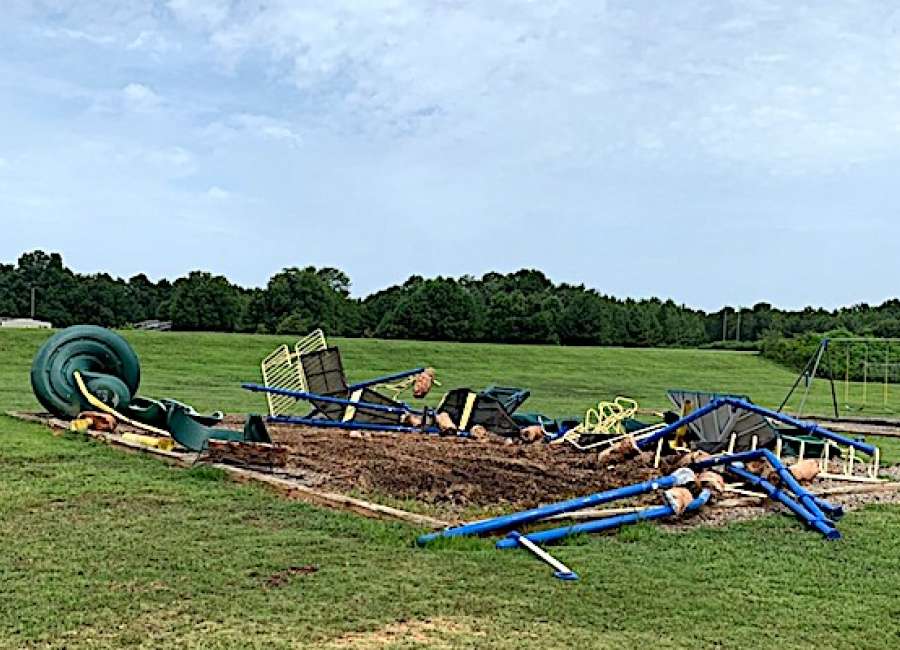 A local elementary school is asking the community for help replacing its playground equipment.

Willis Road Elementary School needs to raise approximately $35,000 for new structures on its upper grades playground, according to Parent-Teacher Organization President Meagan Haque.
"During the summer, the county came in and removed the playground as it was a safety hazard for the children to play on," Haque said. "The PTO was asked to drive an initiative to raise funds for replacement."
Each individual Coweta County school is responsible for its own playground repairs and replacement – usually funded through the PTO.
Last May, the playground was roped off after the platforms began cracking, undermining the structural safety of the equipment and rendering it unsafe for student use. The equipment – originally installed in 2002, when the school was built – has seen heavy use since then, and it was inspected regularly.
"Safety is always my No. 1 priority," Willis Road Principal Jennifer Whetstone said. "We want the children at Willis Road to be safe at all times, whether inside or outside of the building."
About 750 students attend the school, and the play structures were used by students in grades 2-5.
"This is a large portion of our kids with no playground equipment – except for a few swings – to play on during recess," Haque said.
Whetstone said students have access to fitness equipment and a basketball hoop, and the PTO is working on a list of other play items they will provide to each classroom while they work to raise the necessary funds for new structures.
"The PTO is fantastic, going above and beyond," Whetstone said. "They have graciously helped, putting aside funds since the end of last year so we can get something out there as soon as possible for the kids.
Willis Road students will do their part by participating in Run4Fund$ Sept. 20. Beginning Sept. 6, the students will begin seeking support for the fundraiser in the form of pledges per lap or flat donations.
The school also is seeking corporate and individual sponsors to donate either to the playground campaign or to the PTO.
For more information or to donate, email willisroadpto@gmail.com .