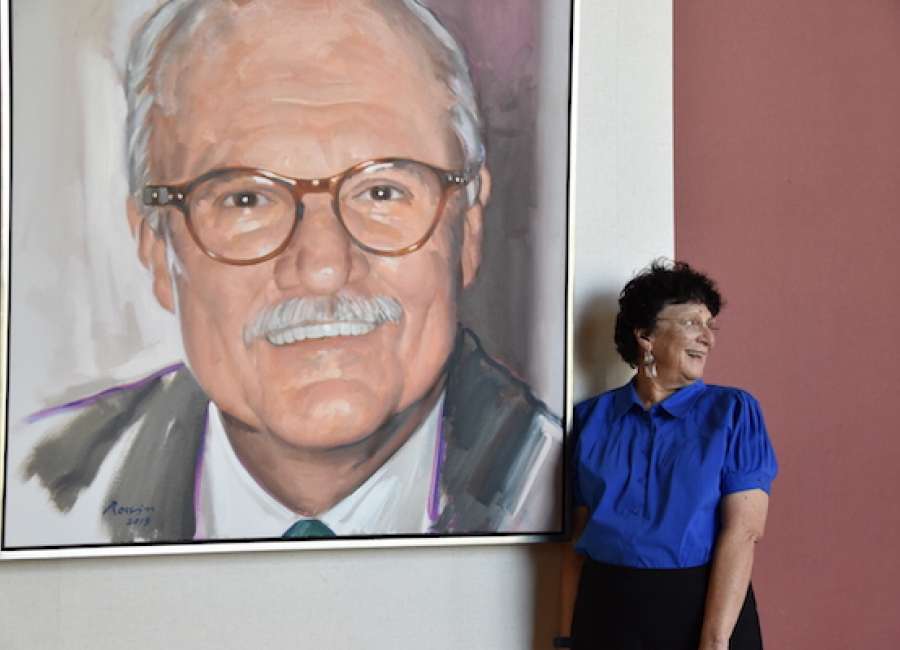 It's time to stop Fiddle Faddle-ing around and get a Handel on this year's Centre Strings lineup.

The community-student string ensemble is gearing up for its 2019-20 season, which will include a Dec. 3 performance at the Nixon Centre for Performing and Visual Arts. Planned works include "Fiddle Faddle" by Leroy Anderson and Handel's "Oboe Concerto No. 1," featuring soloist Rusty Wilson.
Anyone who has played violin, viola, cello or upright bass for at least two years is welcome to join, according to Dr. Lyn Schenbeck, the ensemble's music director/conductor.
"We do not audition," Schenbeck said. "Centre Strings was built on the premise that music should not be competitive. With the exception of the named chair, none of the seats are auditioned. They rotate throughout the season."
There are no age restrictions for members – who have ranged in age from 8 to 80-plus since the group's creation – and performers do not have to be from Coweta County to participate.
"It's open to any area musician," Schenbeck said.
The ensemble rehearses each Tuesday at 6:30 p.m. at the Central Educational Center, and two main concerts are held each year – one per semester.
December's performance also will include "Acrobats" by Richard Meyer, "Adagio for Strings" by Samuel Barber, "October" by Eric Whitacre, "Downtown Funk" by Michael Hopkins, "Dorian Dance" by Michael Jay and "The Tangolese Suite: Night Time/Dance Time" by Alice Mentzer.
The ensemble will perform its spring concert, "A Festival of Latin Music," on May 19 at the Nixon Centre.
"We will have dancers, orchestra, small ensembles and a host of other exciting aspects," Schenbeck said.
Centre Strings was founded in 2004 by Schenbeck and the late Don Nixon, for whom the Nixon Centre was named. It serves as the in-house string orchestra for the Nixon Centre and is the area's only community-student ensemble. Participation has grown from just eight members in its first year to more than 100.
Nixon's wife, Cathe, serves as director of the facility.
"I think the biggest compliment to Don's vision and Lyn's vision of Centre Strings is its continued success," she said. "The program didn't stay stagnant with people, but it also didn't stay stagnant with age."
Schenbeck agreed.
"We have people who have been with us since the beginning and we have added some wonderful new people," Schenbeck said.
For more information, contact Schenbeck at 770-683-6837 or lyn.schenbeck@gmail.com .