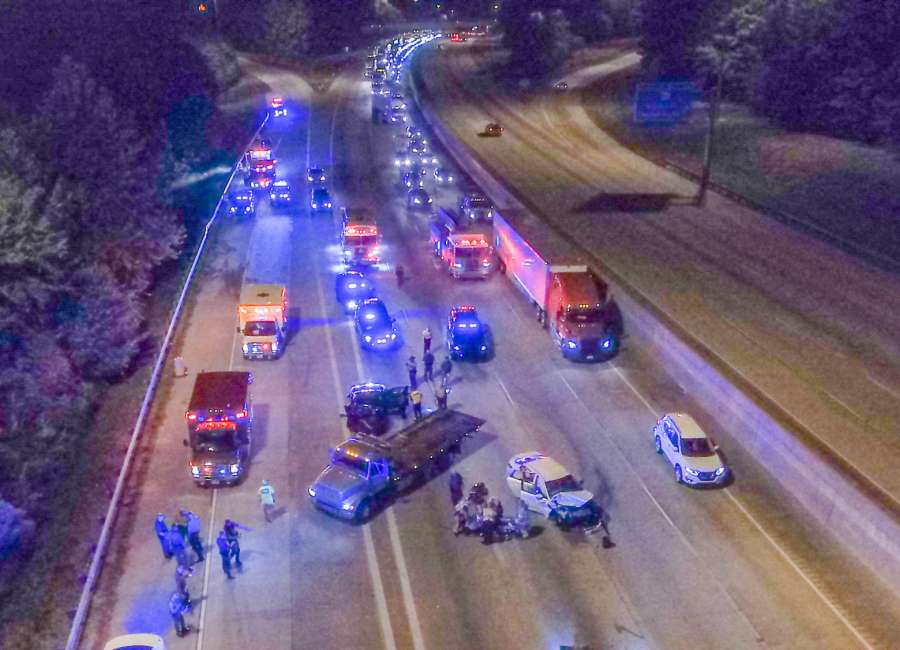 A Moultrie man is in jail and his passenger remains hospitalized following a high-speed pursuit up Interstate 85 that ended in a collision with another car.
The incident occurred just before 10 p.m. Wednesday night when Deputy Dalton Anderson ran a tag on a Kia Optima with Texas plates just before the 47 mile marker, according to Sgt. Jeff Bugg with the Coweta County Sheriff's Office. 
After calling for backup, Anderson was able to perform a traffic stop on the car, which pulled over just before the 49 mile marker. 
While the vehicle was stopped, the driver and backseat passenger reportedly swapped positions. The car pulled back onto the interstate and a pursuit began, Bugg said. 
Deputies positioned several miles up the road deployed spike strips which the Kia struck at more than 130 mph. The Kia then struck a Toyota Camry from behind, which caused the Camry to spin out and hit the guardrail, according to Bugg. 
Both occupants of the Camry were transported to a local hospital with non-life threatening injuries, Bugg said. 
All three men were taken to a hospital for non-life threatening injuries. 
Melvin Lewis Dillard, 31, was charged with reckless driving, fleeing from police, driving while unlicensed and theft by receiving stolen property. He's being held at the Coweta County Jail without bond. 
The backseat passenger, Deon Patrick Broadnax, 23, remains hospitalized, but authorities said he has an outstanding warrant for a traffic violation out of Harris County, Georgia. 
No charges were filed on the third occupant.