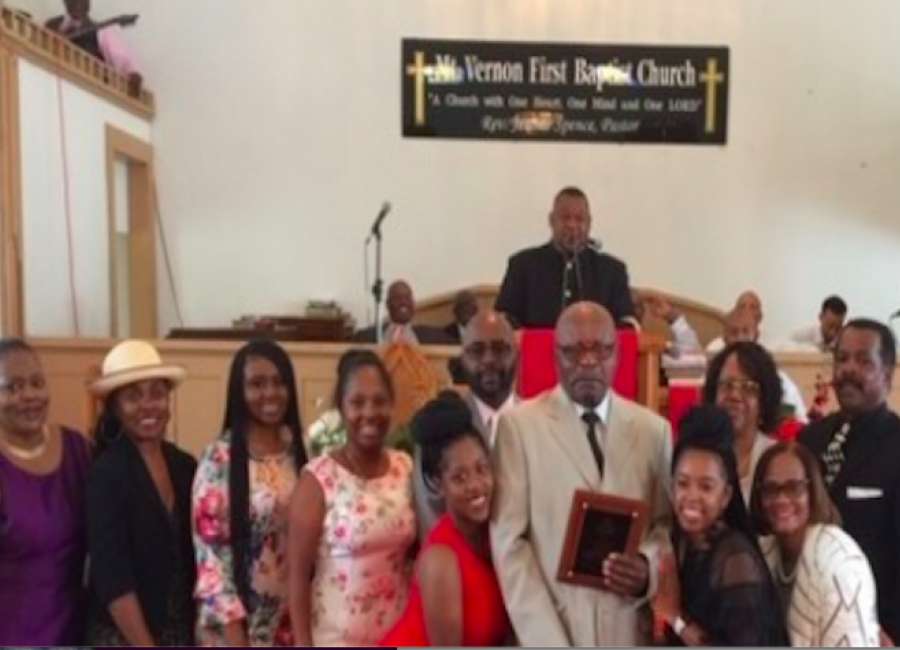 Carl Snead, the most senior active male member of Mt. Vernon First Baptist Church, was honored recently.

On July 14, Mt. Vernon held their annual Men's Day program. As part of the program was a time honoring Snead. He was presented with a plaque recognizing his years of service to the church.
Snead, 92, has been a member of Mt. Vernon for more years than he can remember. He has sat on several boards and been a part of numerous programs. Snead and his wife, Mary, made their home in the Chalk Level community of Newnan. They brought up their children in a home walking distance from the church.
"I can remember when there was a school right there on the front steps," Snead said.
Snead was a dedicated employee of Georgia Power Plant Yates, where he retired after more than 35 years of service. He continues to attend morning worship service at Mt. Vernon.
"He is a faithful member and dedicated servant of God," said fellow Mt. Vernon member Donna Freeland.