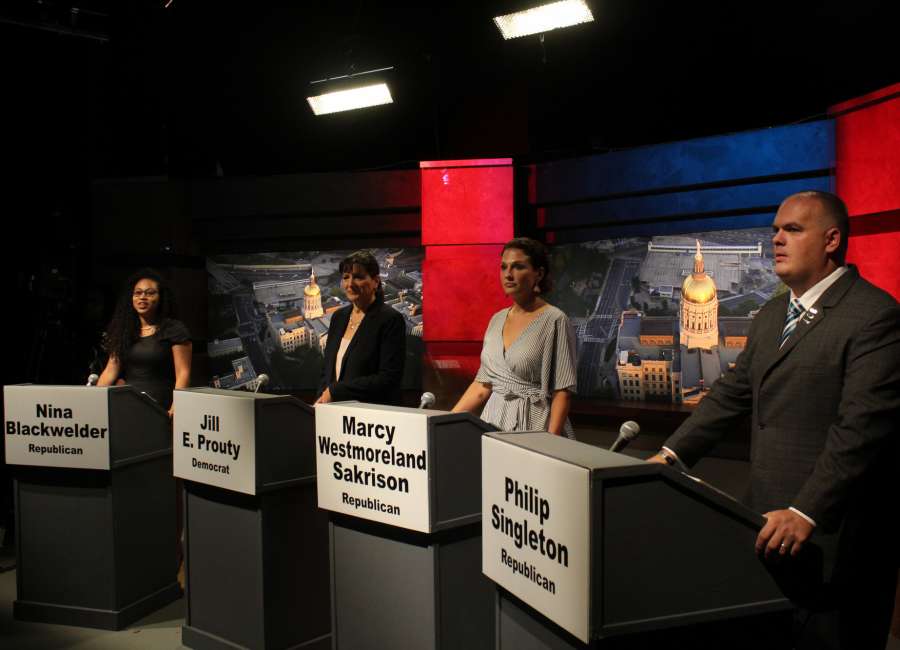 The special election for the vacant Georgia House District 71 seat is likely to go into a runoff, according to data gathered by an Atlanta polling and political consulting firm.
Marcy Sakrison is in the lead, Rosetta Stone Communications reported after conducting a survey on the special election Aug. 20-21. The survey collected data from 300 residents by phone.
While the poll indicates 30.3 percent of the respondents will vote for Sakrison in the election, she is unlikely to earn enough votes to avoid a runoff, according to Rosetta Stone President John Garst.
The HD 71 seat has been vacant since the June resignation of Rep. David Stover. Other candidates are Nina Blackwelder, Jill Prouty and Philip Singleton.
Prouty and Singleton are neck and neck for second place, according to the poll. Prouty has 20.1 percent of the total vote, while Singleton has 21.6 percent. Blackwelder has 9.7 percent of the vote, and 18.3 percent of respondents were undecided. 
Garst said while Prouty could make it to a runoff, the sole Democrat is unlikely to win the seat.
"Republican candidates are getting 75 percent of the decided vote in the survey," Garst said. "The seat is clearly still a Republican stronghold and while a Democrat might make it into a runoff against three Republican candidates – the seat will not flip."
Early voting for the special election runs through Aug. 30. Election Day is Sept. 3.