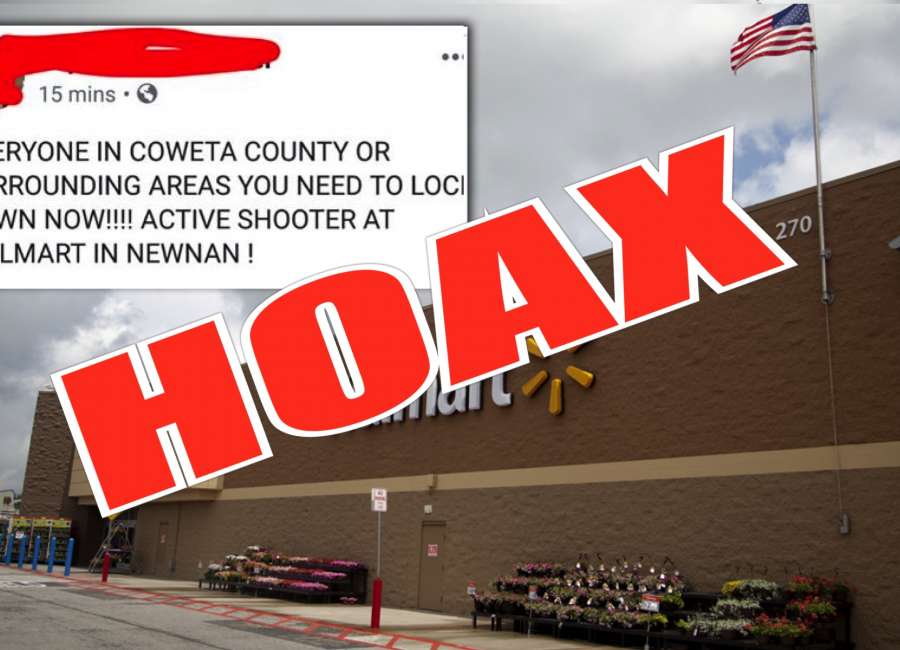 Newnan police have confirmed an investigation is underway after a local Facebook user made claims of an active shooter at Walmart.
The post, made Wednesday afternoon, reportedly originated from a Facebook post that stated "EVERYONE IN COWETA COUNTY OR SURROUNDING AREAS YOU NEED TO LOCK DOWN NOW!!!! ACTIVE SHOOTER AT WALMART IN NEWNAN!"
Several screenshots of the original post were shared with The Newnan Times-Herald, but police have not officially released the identity of the person who made the post at this time. 
According to Newnan Police Chief Douglas "Buster" Meadows, the hoax resulted in a tremendous amount of public panic along with wasted resources responding to the location.
"That post endangered a whole lot of lives," Meadows said. "People have families working and shopping there. Our dispatch was flooded with calls with a whole lot of upset and confused people."
While police have responded to fake calls in the past, this marked something far more serious, according to Meadows, who said the Facebook post was "beyond irresponsible" and noted the panic was compounded in the wake of fatal shootings in El Paso, Texas, and Dayton, Ohio, over the previous weekend. The Texas shooting occurred at a Walmart.
"We've never experienced something of this magnitude," Meadows said. 
It is unclear which Georgia law would be used to prosecute the person who made the post. 
Last October, a jury found an Ohio woman guilty of inducing panic for false statements she made on Facebook. 
Prosecutors said the woman made a post on Facebook shortly after a mass shooting in Florida, asking whether any other nearby school district parents had heard about a student being caught with a pellet gun at school. 
The post caused a panic in the community, with many people reaching out to school officials.
In Newnan, Kristina Sellars said she was at work when the notification came across her phone. Sellars suffers from epilepsy and said the post put her in "quite the predicament" since she had two teenagers shopping at Walmart at the time of the threat.
"I had no clue about my children's safety, as a seizure was headed my way from the instant fear she incited with a simple post," Sellars said. "Just completely unnerving. I was glad it was false, but it was frightening for those of us that had no idea the lack of truth that was bring spread."