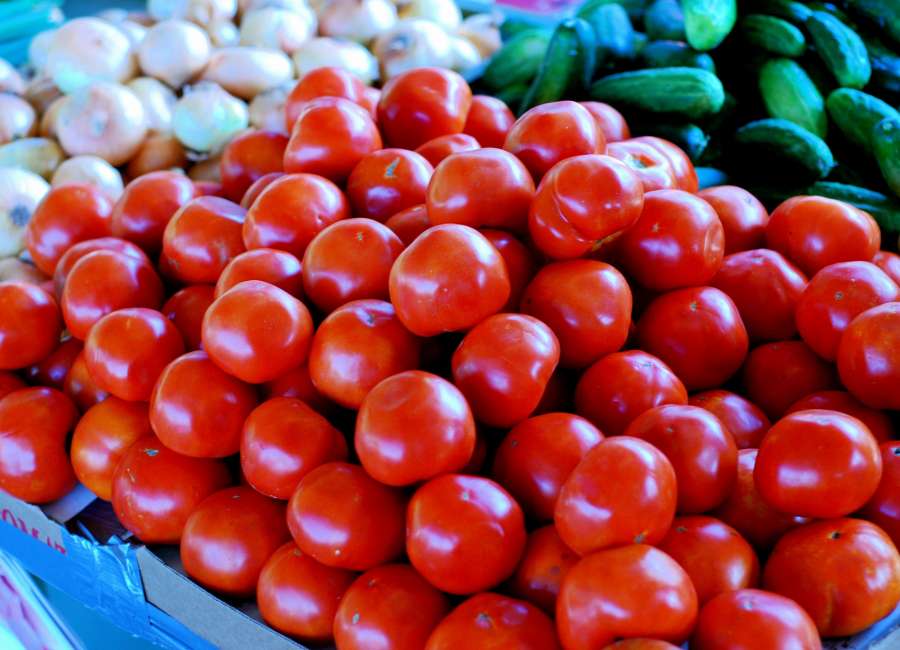 If you haven't already, it's time to harvest tomatoes now that the summer season is winding down.
Mike Cunningham, owner of Country Gardens Farm, said fresh tomatoes are closer to the vine.
"We try to pick near ripe," he said. "You don't have to pick them dead ripe as long as they've mostly turned. You'll get a better tasting tomato."
According to Cunningham, if a tomato is picked before its color has changed, it can take 
four or five days before it is ready to slice and eat.
"They can start to ripen on the vine, and you can start to see them changing color from a green to a pink state," he said. "Any time it's like halfway or that pink state, you can pick them and the next few days after that they'll get to the ripe stage."
When storing tomatoes, Cunningham suggested keeping them in an area at room temperature. He said storing tomatoes in a refrigerator can affect how they taste.
"The taste and texture changes if you store them cold," he said. "You want them just that room temperature and just about the time they're getting a little bit soft."
After the tomatoes are harvested, there's a limited amount of time before they start to go bad. Cunningham said once the tomato's color has completely changed, there will be a one to two day window to eat the tomato.
"You want to see them turn completely if they're a red tomato," Cunningham said. "Whatever color it's supposed to be, when you see that color all over, when they just get a little bit soft to the touch, they need to be eaten the next day or the day after that."