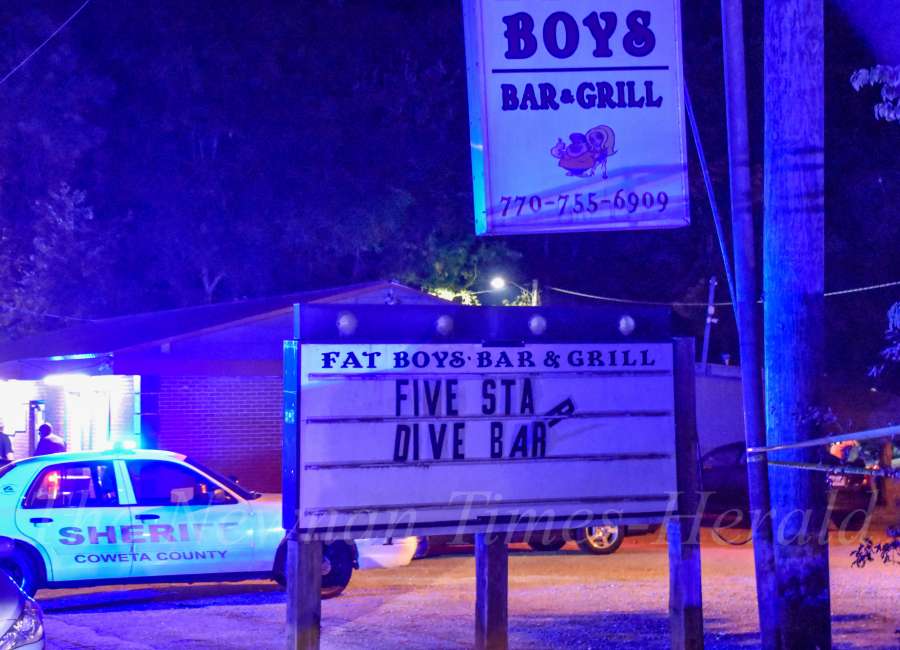 Police are investigating a shooting that occurred early Saturday morning at a local bar.

Just after 1 a.m., deputies responded to calls regarding a shooting at Fat Boys Bar and Grill on W. Hwy. 16.
The suspect, identified as Kevintez Mathewis, was aggravating patrons of the establishment that ultimately caused security at the bar to forcibly remove Mathewis from the bar, according to Col. James Yarbrough with the Coweta County Sheriff's Office.
Once he was kicked out, Mathewis became enraged and told security that he was going to get a gun and shoot the place up, according to Yarbrough. 
Investigators said the victim, who has been identified as Ben McCoy, was already outside around his vehicle when Mathewis was kicked out of the bar and did not engage Mathewis while security was trying to get him to leave the property.
Mathewis walked to the back of the bar and busted out the driver side window of a car belonging to his friend and retrieved a Springfield XDS .40 caliber handgun from the center console of the vehicle, then fired a round into the air as he advanced back to the front of the bar, Yarbrough said. 
After hearing the shot, McCoy retrieved a rifle in his vehicle and remained sitting in the front driver's seat as Mathewis came around to the front. After seeing McCoy had a rifle, Mathewis fired shots into the front windshield, striking McCoy twice. 
McCoy exited the driver side, and Mathewis fired several additional rounds into McCoy as he lay on the ground. 
Mathewis took McCoy's rifle and retained his own firearm and fled into the wood line beside the establishment and was taken into custody after being tracked by a K-9. 
Mathewis was transported to the Coweta County Jail where he is expected to be charged with aggravated assault with a firearm.
Georgia does not have a charge for attempted murder, only aggravated assault.
As of Saturday afternoon, investigators said McCoy is considered stable after being shot in the chest, stomach, left arm and right thigh.