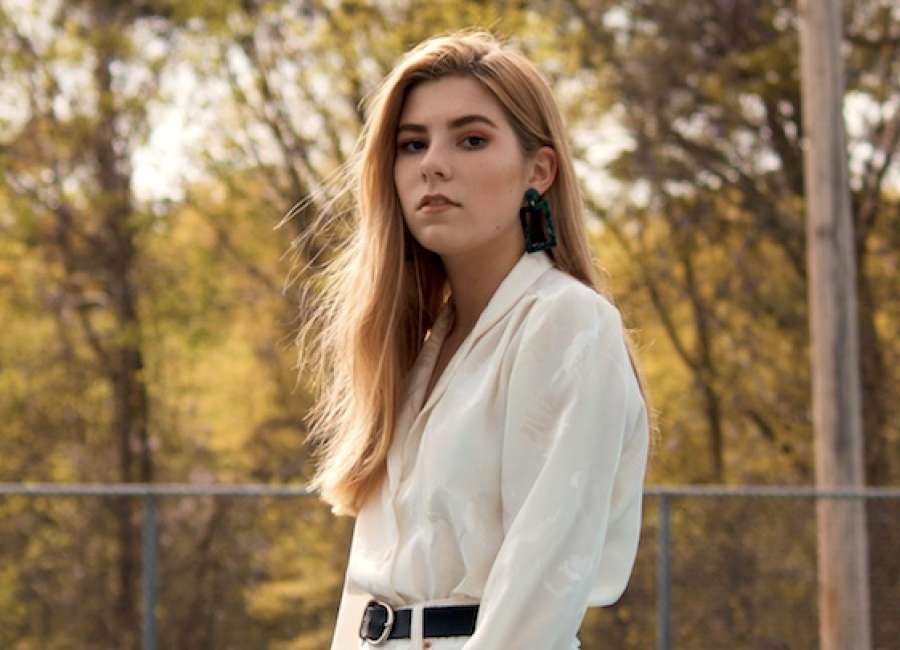 Sunny southern California has long been a hub for songwriters, and one Newnan High School student headed out west this summer to study their ways.
Rachel Shoemake, known as Echo Lynn, honed her songwriting skills during the summer session of GRAMMY Camp in Los Angeles. It was the second consecutive year the Newnan senior has been selected for the camp, where she studied vocal performance in 2018.
Echo Lynn said the importance of collaboration was her biggest takeaway this summer.
"I wrote with other people the entire week and it was really cool to see all of our ideas come to life," she said. "I feel like it helped me grow as a writer."
The 17-year-old was one of just 90 high school students selected out of hundreds of applicants throughout the U.S. to participate in the program, which is designed to help students prepare for a career in the music industry.
Held last month at the University of Southern California's Thornton School of Music, GRAMMY Camp featured a panel discussion with The Head and The Heart band. Singer JoJo mentored the students focused on songwriting and vocal performance.
"It was really cool to hear their stories and how they got into the music industry, and what they have learned from it," said Echo Lynn. She also met Niki Flores, who wrote "My Symphony" – a song released by the Newnan artist.
Other industry professionals, including producer Linda Perry, spoke to students as well, and the young songwriter said those interactions were extremely valuable.
"I'm constantly inspired by the people around me, and life experiences," said Echo Lynn, who said her interest in songwriting dates back preschool. "Some people are really good at writing about things whether they experienced it or not. For me, I feel like I need to fully understand the circumstances to be able to write about it."
Collaborating with other young musicians in the GRAMMY program helped her grow, she said.
"Writing with others forces you to get to know them, and it forces you to be vulnerable and allow them to get to know you as well," she said. "(It) can be uncomfortable, but by going out of our comfort zones, we were able to write some amazing songs."
She said her personal songwriting process is constantly changing.
"Sometimes I'll play around with chord progressions first and then lyrics and melody follow," she said. "Sometimes it happens the other way around. I'm an over-thinker. I always want to be a hundred percent honest with my lyrics and that sometimes makes it hard for me to just write. I end up overanalyzing everything."
Using her new collaboration skills, Echo Lynn recorded a song she wrote with other campers and performed it at the program's open house. 
"I'm so thankful to have had the opportunity to make connections with people my age with the same passion for music, and for the friendships I've made because of GRAMMY Camp," she said.
Performing in front of a crowd is not intimidating for the Newnan resident, who is accustomed to the attention.
"Acting is my second love," she said. "I've been taking film acting classes for five years and I absolutely love it."
But it's music that has her heart, and the full support and blessing of her family.
"I'm very fortunate to have a family who has been my biggest support system," Echo Lynn said. "I'm thankful for the things they have sacrificed so that I can do what I love."
That includes a few years of online school to help her take advantage of opportunities that have helped shape her as an artist, she said.
"Having the support of my family makes my dream real for me," she said. "I don't feel like I'm in this alone. I know I'll always have them behind me. My mom in particular encourages me to write about everything. If I'm having a bad day, write a song about it. If life's going great, write a song about it."
In her spare time, she enjoys shopping for "weird clothes" at thrift stores, riding horses with her sister and living on a "kind-of" farm – with chickens, ducks, goats, dogs, cats and a tortoise – but Echo Lynn said she stays focused on her goals.
"My short-term goal is to keep releasing music," she said, continuing to build a library that currently includes three songs on iTunes and Spotify and a soon-to-be-released single.
"I also think it would be really cool to make a music video," she said.
Further out, Echo Lynn said she'd eventually like to record an album and tour – and maybe make her way back to sunny Southern California.
"Going to the GRAMMYS would be pretty cool," she said. "I definitely wouldn't complain about that."