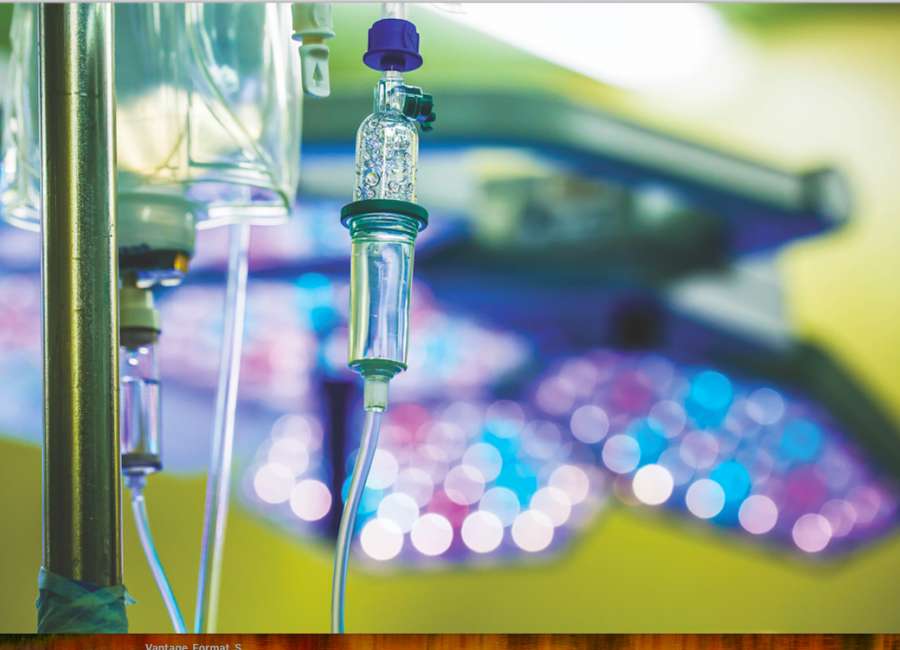 Special to The Newnan Times-Herald
BY Andy Miller
news@newnan.com
A recently published analysis of hospital prices shows Georgia in the top third among 25 states studied.

The Rand Corp. data uses prices paid by health insurers under employer-based coverage, and compares that spending to what Medicare pays at the same facilities.
The sampling is limited, with claims studied representing only a small share of the employer-based insurance market, the authors acknowledge. 
The Georgia Hospital Association called it "cherry-picked'' data intended to be used by employers and insurers to negotiate lower payments to hospitals.
The price analysis was presented at the conference of the National Association of Insurance Commissioners last weekend, as the hospital industry was feeling the jolt of a Trump administration proposal on pricing.
The White House proposal, announced last month, would require hospitals to post the prices they negotiate with insurers for just about every service, drug and other resources they supply to patients. Hospitals and insurers are fighting the plan, which is supposed to take effect in January.
Other recent research, meanwhile, has pinpointed metro Atlanta as being in the top third of urban areas on health care pricing.
In the Rand analysis, the states ranked with higher combined inpatient and outpatient costs than Georgia, among the 25 studied, are Indiana, Wyoming, Maine, Wisconsin, Montana, Colorado and Texas.
The report outlined a large discrepancy between prices that Medicare pays and those paid under private insurance. The analysis also said outpatient care costs are a big driver of spending growth.
Price variation
Bill Custer, a health insurance expert at Georgia State University, said the new Rand analysis, while limited, shows a tremendous variation in the prices of outpatient services in Georgia and elsewhere. Such services include imaging and diagnostic services and minor surgeries, Custer said Monday.
"Similar services are being priced very differently for outpatient care,'' he said.
Higher prices in some areas of the nation have been linked partly to medical provider consolidation, and in some areas to the presence of hospitals with high consumer appeal, so that insurance networks feel obliged to affiliate with them.
Hospitals say they pursue mergers to reduce their costs of doing business and to increase their bargaining power when they negotiate with insurers about reimbursement. Georgia has seen widespread hospital consolidation in recent years, as health systems Piedmont, Northside, Emory, WellStar and HCA have added facilities.
Laura Colbert, executive director of the consumer advocacy group Georgians for a Healthy Future, said Monday that health care spending growth has been squeezing patients.
"We hear from consumers that they feel like premiums are uncontrollable,'' she said. "People are feeling this in their pocketbooks.''
Ethan James of the Georgia Hospital Association said the Rand report is "not a study.''
He said it does not address the underlying cause of the shift toward insured patients paying higher rates for treatment. Those rates, he said, stem largely from the fact that Georgia has one of the nation's highest rates of people without health coverage. The private insurance reimbursements are helping cover the cost of care for nonpaying patients, he said.
James said that problem is why GHA supports Gov. Brian Kemp's waiver proposal that could increase the number of adults covered by Medicaid in the state.
Price transparency
Earlier this year, an analysis by the Health Care Cost Institute ranked Atlanta/Sandy Springs/Roswell No. 32 among the 112 local areas studied in terms of overall health care prices, or 8 percent above the national median level. It studied prices for hospital inpatient admissions, outpatient visits and professional services.
This is not the government's first attempt to require more transparency with hospitals and pricing.
Earlier this year, federal officials required hospitals nationwide this year to post their "list" prices online.
The lists, known in the industry as "chargemasters," present prices for the thousands of individual services and products for which a hospital may bill – everything from the price for a bed per day, blood tests and surgical operating room time – billed in 15-minute intervals – to the cost of a single Tylenol tablet.
The problem is that services and products are identified in obscure abbreviations, billing codes and medical terminology that even doctors or nurses often don't understand.
Additionally, the chargemaster lists rarely reflect final billed charges because insurers and the government generally negotiate significantly lower prices. In most cases, these posted rates are the highest a hospital would ever charge per service.
In a previous email statement to The Newnan Times-Herald, Anne Meisner, chief operating officer of CTCA Hospitals & Clinics and former president and CEO of CTCA in Newnan, said the hospital has posted its chargemaster on its website in accordance with the CMS requirement.
"We fully support meaningful transparency for the good of patients and their families, including that of patient treatment results, which we have published more comprehensively than most cancer care providers for many years," Meisner said. "Like many in the health care community, we believe chargemaster list prices alone are confusing and do not reflect what patients actually pay for care. We will continue to look for ways to better inform patients of costs associated with care in advance of their decision to treat with CTCA."

Under the Atlanta location tab on the CTCA website, the "Our commitment to transparency," link states that "the chargemaster list simply reflects charges for hospital-based services only."
Matt Gove, chief consumer officer of Piedmont Healthcare, said Piedmont's hospitals also posted the charge list Jan. 1.
"Piedmont posted its chargemasters for each of our hospitals to the financial resources page on www.piedmont.org," Gove said. "The prices posted may not always include all the costs associated with a patient's service since the service may include multiple line items from the list. Also, the prices on the list are Piedmont's standard gross charges and don't include rates that Piedmont and a patient's insurance company have agreed to."
Gove said Piedmont will continue to encourage patients who have questions or are looking for the most accurate estimate of their personal expenses to call the Patient Financial Care team at 1-855-788-1212 or price.estimates@piedmont.org. 
And a 2017 report from health care data firm Amino ranked U.S. metro areas according to how expensive their hospital outpatient services were.
That study ranked 53 metro areas. Buffalo, N.Y., was No. 1, with the least expensive outpatient hospital services, and Milwaukee was 53rd, with the most expensive. Metro Atlanta came in 43rd.
NTH staff writer Kandice Bell contributed to this story.