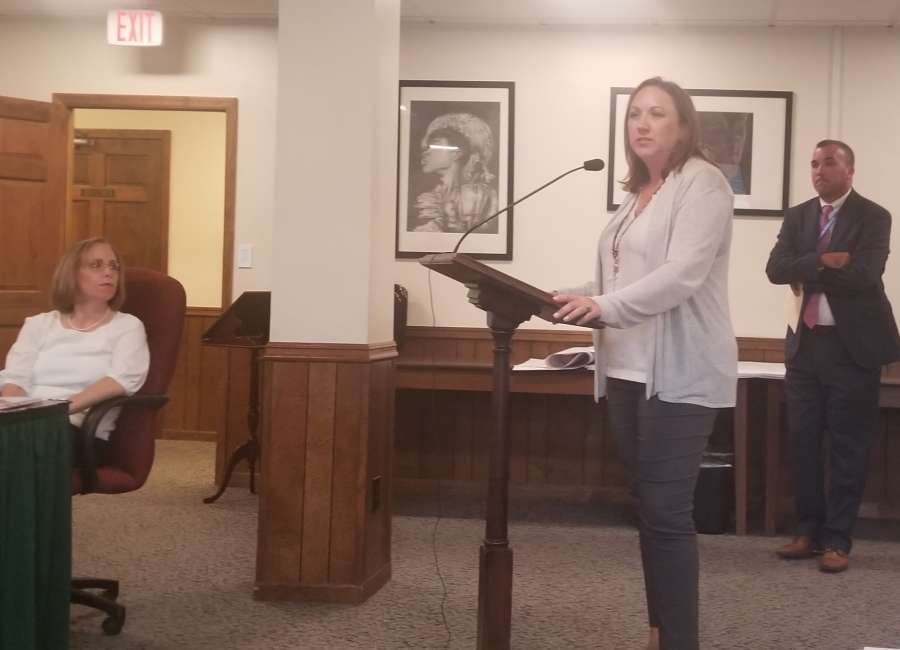 Teachers and school leaders have always had an interest in the health of students.

Physical health has been an aspect of school since the recess and kickball days, and Coweta's schools have had nurses on each campus for years. Now, the system is taking a close look at mental and emotional health – and how schools and the school system can help students in crisis.
Coweta Assistant Superintendent Marc Guy said the system's approach is focused on the whole child. The system hired Ruth Scott last year as coordinator of mental health support.
Dr. Steve Barker, county school superintendent, said the Coweta County Board of Education's decision to fund Scott's position emphasizes the importance of the issue. Scott will be able to focus on mental health, something that might not otherwise get the attention it deserves, Barker said.
Evan Horton, who is assistant superintendent for safety and student services, also praised the board for their actions and said the system has been working to address the social and emotional wellness of students.
The system has been working with the Coweta Collaborative through the University of West Georgia to connect with other organizations with a view toward mental and emotional health.
"We began to build more and more momentum to support our students from a mental health and an emotional and a social perspective," Horton said.
"We're trying to provide that safe environment. Safety means a lot of different things," Horton said. He said helping students develop healthy relationships with peers and with adults is part of a safe school environment.
Scott spent half a semester last year working to develop a needs assessment and a wellness plan. She talked with students, parents, teachers, counselors and administrators. Plans include providing group counseling for students who can benefit from it and programs that teach skills for emotional resilience.
Training – including professional development for teachers – is also part of the plan. 
"I want to help teachers with some of their classroom interventions," Scott said.
Making sure students have an adult to talk to is also important, Scott said.
Working with a wide range of groups in the community is a key to Scott's approach. She said it has been encouraging to see the support for mental health in the schools locally.
The system is looking to work with Grace Harbour Behavioral Health to provide in-school counseling.
Scott said she wants to involve others in the community – specifically mentioning churches. 
The third annual National Creating Trauma-Sensitive Schools Conference is set for Feb. 16-18 in Atlanta. Scott said she hopes many school system staff will be able to attend.
The conference is sponsored by the Attachment & Trauma Network, Inc. and addresses how trauma of various kinds impacts children.
"I want to change the mentality from, 'What's wrong with this student? to 'What's happened to this student," Scott said.
Scott expressed appreciation that the school board and school system are invested in integrating mental health into the schools' day to day work.
Barker said mental health is something that is being seen as important in educational circles nationwide.
"It's a point of emphasis," Barker said. "You're going to see it become more and more in all school systems."