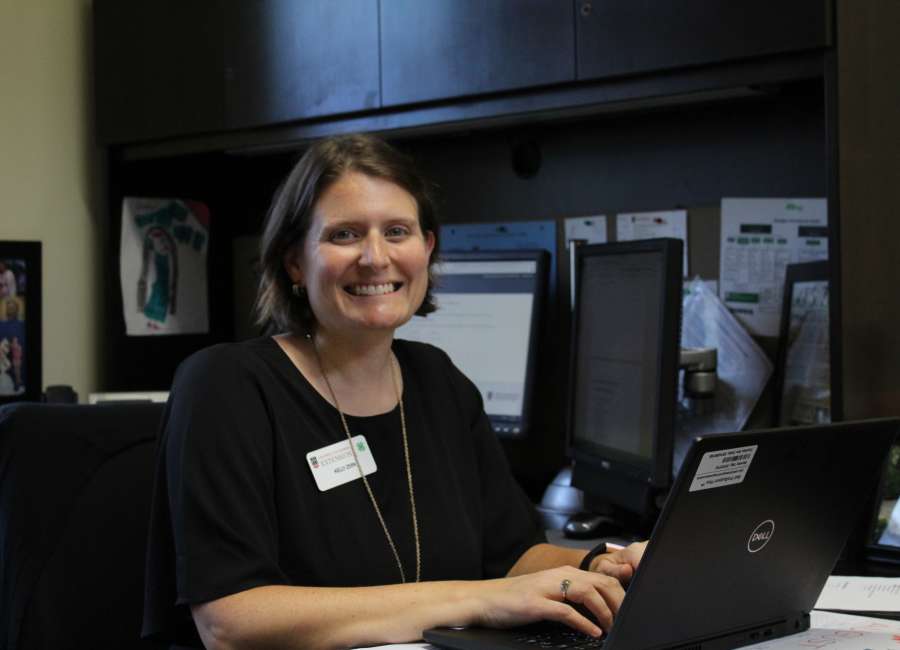 Candace Tucker and Kelly Zern joined the team at the Coweta County University of Georgia Extension this summer.
Tucker is the new family and consumer sciences agent and Zern is the 4-H agent.
Before working at the UGAE, Tucker worked for the Georgia Department of Public Health where she assisted with the implementation and administration of the Georgia WIC (Women, Infants and Children) and Senior Farmers Market Nutrition Programs.
The program serves low-income seniors by providing them with vouchers to use at farmers markets and provides education on nutrition.
Tucker said she joined the UGAE to help serve the Coweta community.
"My biggest reason was I've been a Coweta resident for 20 years, and working at the state was great, but I really wanted to serve the community that I lived in and work with people one-on-one and face-to-face," she said. "I have a passion for creating change at the grassroots level, I think it's impactful."
Zern was a teacher for 14 years at Willis Road Elementary School and Newnan Crossing Elementary School where she taught fifth grade.
She said she became interested in the program after her daughter became involved in 4-H.
"My daughter became a part of 4-H when she was in fifth grade and I got to see what the program was and what it was all about," Zern said. "I just really wanted a new challenge."
As the Family and Consumer Science Agent, Tucker said she provides the community with researched information on a variety of subjects such as wellness, nutrition, food safety and child development. 
"Residents can then take those topics and get information on how they can use them in their daily lives so they can lead healthy productive lives," she said.
In addition to sharing information, Tucker is currently building contacts with local community organizations so that she can prepare programs through UGAE.
She said she is planning a program for senior citizens that focuses on keeping homes healthy and safe and hopes to do a food preservation program next year in the Spring.
"Once I get trained on home canning and food preservation, I'll be doing some programs here at this office because we have a commercial kitchen. So I'll be teaching canning classes," she said.
Zern said in her position, she oversees all of the 4-H programs and coordinates the volunteers within those programs.
The Coweta County 4-H features special interest clubs with a focus on livestock, shooting teams and once a month teaches a special science lesson in every fifth-grade classroom in Coweta County Schools.
"We reach about 1,700 students and we do lessons that align with the science curriculum," Zern said. "We try to do hands-on lessons and we also do project achievement in the schools so we teach them about picking a topic, writing a speech, researching and presenting."
"There's not an average day because there's always something different that I'm working on," she said. 
According to Zern, shy fifth-graders who participated in project achievement multiple times grew into high-school students who were capable of speaking to large groups of people without problem.
The programs offered through 4-H fill a need in the community by helping kids build confidence and leadership skills, said Zern.
Tucker said she wants to address the issues of diabetes, cancer prevention and heart disease within the community through her upcoming programming.
"I want to offer a Right Bite Diabetes Cooking School in October," she said. "And address how to prevent heart disease and how to control your blood glucose and lipid levels."
For more information on 4-H and the UGA Extension, visit www.extension.uga.edu/county-offices/coweta.html .