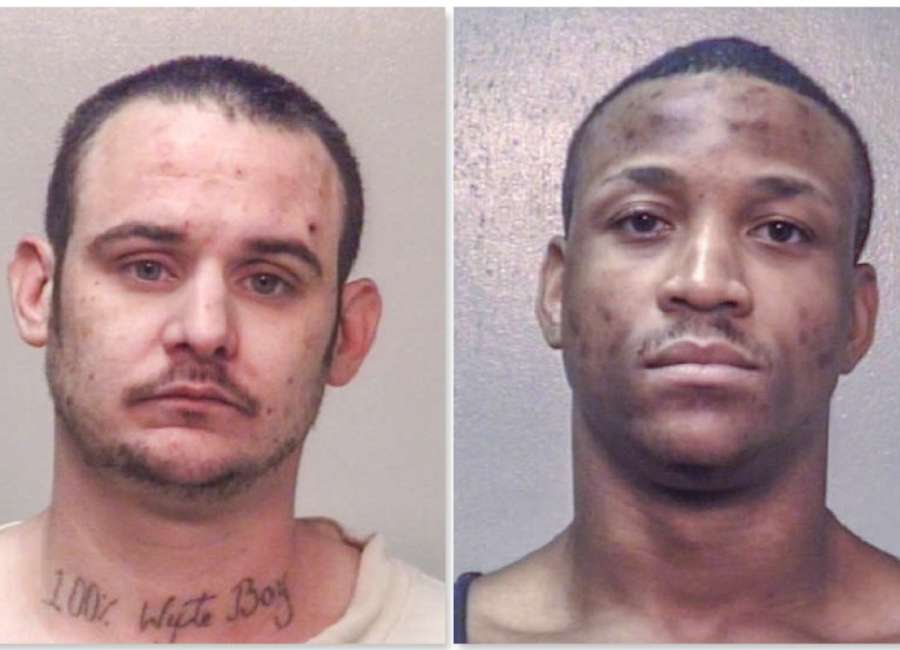 Two local men have been sentenced in federal court on felony firearms charges.
Nicholas Ryan Carden and Michael Lawrence Andrews have each been sentenced for possessing firearms after being convicted of felony offenses. 
U.S. District Judge Timothy S. Batten Sr. sentenced Carden to two years, five months in federal prison, followed by three years of supervised release. Carden received credit for five months of time served.  
Andrews was sentenced to two years, one month in federal prison, followed by three years of supervised release.  Andrews also received credit for five months timed served. 
On May 24, 2019, Carden and Andrews each pleaded guilty to the offenses of felon in possession of a firearm.
Together, Carden's and Andrew's criminal histories involve prior convictions for burglaries and multiple theft offenses, according to U.S. Attorney Byung J. "BJay" Pak. 
In January 2018, police officers were checking locations known for drug activity when they observed Carden sitting in a vehicle in a McDonald's restaurant parking lot near the Moreland exit.
When the officers approached, Carden sped off. As he fled, officers reportedly saw Carden throw a North American Arms .22 caliber pistol and suspected drugs from a window of the car. 
The following month, Coweta County officers again encountered Carden after he ran a stop sign.  
After the traffic stop, the officers found a large Sharpie pen next to Carden's seat, which contained four small individual bags of methamphetamine.  
Andrews was a passenger in the vehicle with Carden and was arrested after officers found a loaded F.I.E. .25 caliber pistol hidden in his waistband and small bags of methamphetamine in his pockets.                   
"Repeat offenders like Carden and Andrews, who possess firearms, pose a serious threat to public safety," said Pak. "Their continual return to criminal activity represents a lack of fear of consequences for their actions."
Pak said citizens deserve safety and a drug-free community.  
"Our office will continue prosecuting and removing repeat offenders like these two from our streets as part of our commitment to Project Safe Neighborhoods," Pak said.
"Making a conscious choice to possess firearms and narcotics after you have been previously convicted of felony crimes shows a complete disregard for our laws," said ATF Special Agent in Charge Arthur Peralta.  
"People who have no regard for themselves clearly do not care about their community and in many instances; they provide firearms and narcotics to others, leading them down a path that many cannot recover from."
The case was investigated by the Bureau of Alcohol, Tobacco, Firearms and Explosives and the Coweta County Sheriff's Office.
Assistant U.S. Attorney Dash A. Cooper prosecuted the case.