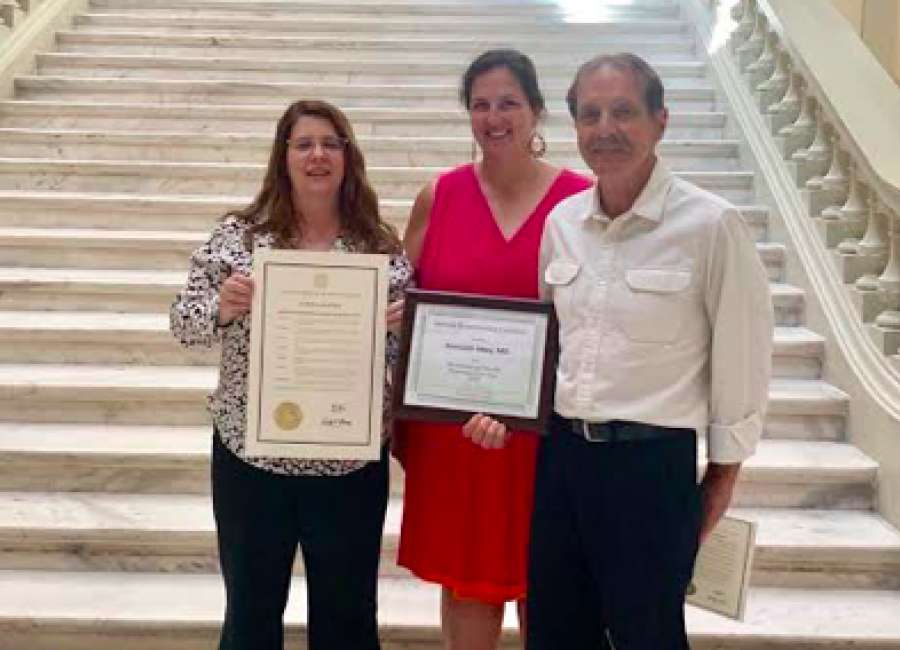 Dr. Kennenth Akey, a natural pediatrician in Newnan, has been awarded The Breastfeeding Friendly Physician Award for 2019.
Every year during World Breastfeeding Month, the Georgia Breastfeeding Coalition (GBC) honors those in Georgia that go above and beyond in supporting breastfeeding families, according to a press release.
The GBC chooses a Breastfeeding Friendly Physician, Breastfeeding Friendly Healthcare Provider and a Breastfeeding Friendly Business each year.
Akey moved from California to Newnan with a plan to retire, take it easy and spend time enjoying his grandchildren. As it turned out, he missed practicing medicine and decided to return to his love of pediatrics by opening a small practice in Newnan.
Akey was nominated by Kat Chiu, who often recommends Akey to her breastfeeding clients that need help when their baby has any feeding or latch issues. 
"Dr. Akey has extensive experience working with infants that have any oral issues such as lip and tongue ties," Chiu said. 
IKEA -Atlanta is the winner of the GBC's Breastfeeding Friendly Business of the Year.