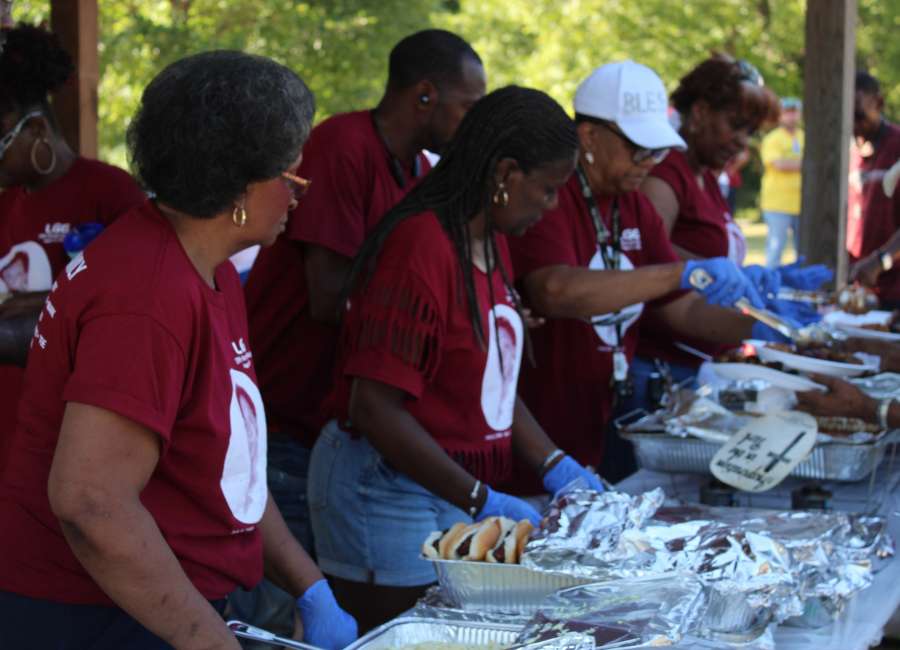 The Ladies and Gentlemen of Grantville honored their late member Dorothy "Dot" Jo Stevens Rosser at their 19th annual cookout on Aug. 17.
Rosser passed away in September 2018.
"We struggled because Dot did the stew," said Pat Fleming, LGG's vice-president. "We kept saying, 'What's missing?' Then we realized Dot was missing."
For their cookout, LGG makes Brunswick stew. Fleming said Rosser knew the recipe and prepared the stew each year, although this year Rosser's absence provided a challenge in making the dish.
"We kept adding stuff until it tasted just like she made it," Fleming said.
According to Fleming, the members of LGG are largely made up of residents who grew up together in Grantville. Despite many of them not living in Grantville anymore, they still convene annually for the cookout. Fleming said she now lives in Atlanta.
"More than half of us moved away but we still come back to do this," Fleming said. "We try to show the children community and fellowship and not to forget where you came from."
"We just enjoy seeing people come together on a joyous occasion," said Randy Stevens, LGG's president.
Jerome White, the cookout's DJ, said he keeps the weekend of the LGG cookout open each year so that he can attend and work each year.
"I love to do this event. They treat everyone like family no matter what," he said. "I don't take other events this weekend. I do it for the love of the community."