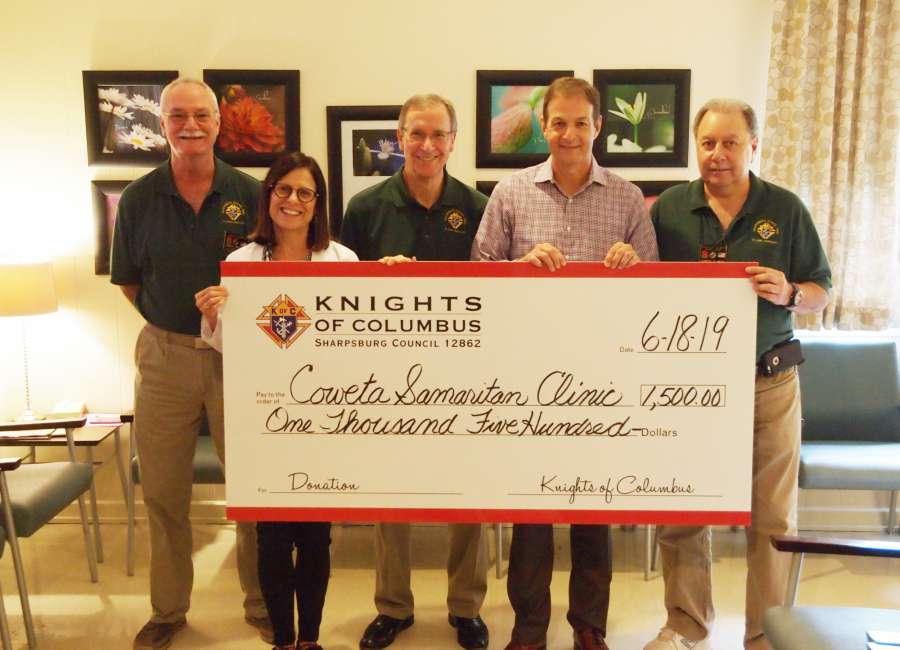 Coweta Samaritan Clinic has received a $1,500 donation from the Sharpsburg Council – Knights of Columbus.

The clinic aids the uninsured and homeless residents of Coweta County by providing medical, dental and psychological care as well as instruction on healthy living habits. The clinic is staffed by several volunteer professionals in the medical field.
Samaritan Clinic is one of many Coweta/Fayette charities benefitting from the Knights Annual Golf Tournament. This year's tournament is set for Friday, Oct. 11, at Summergrove Golf Course. 
Taking part in the presentation of the donation were James McCord and Bob Schnelle, tournament co-chairs; Joe Nitti, tournament raffle chair; Kevin Barbee, executive director of Coweta Samaritan Clinic; and Dr. Kay Crosby, who is founder, medical director and board chair for the clinic.