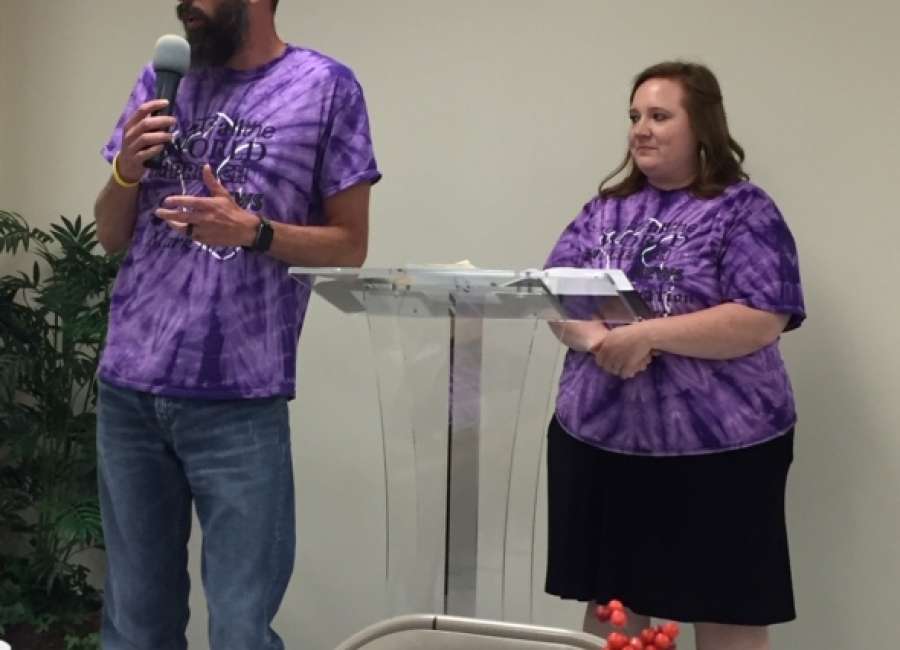 Women at East Newnan Baptist Church know more about missions following a recent luncheon meeting.

The church's Women on Mission group sponsored a sandwich and salad dinner. Speakers were David and Susie Jonassen.
David Jonassen is the youth and missions pastor at East Newnan.
"This mission-minded couple shared their love for missions, whether it be here at home or abroad," said Women on Mission member June Harris. "Their next mission trip, a medical mission trip, will be in October to Peru."
The church has had a missions connection with Peru for several years, and a mission team from Peru visited East Newnan Baptist a few months ago.
"The Peruvian missionaries that visited ENBC are anxiously awaiting the team's return in October," Harris said.