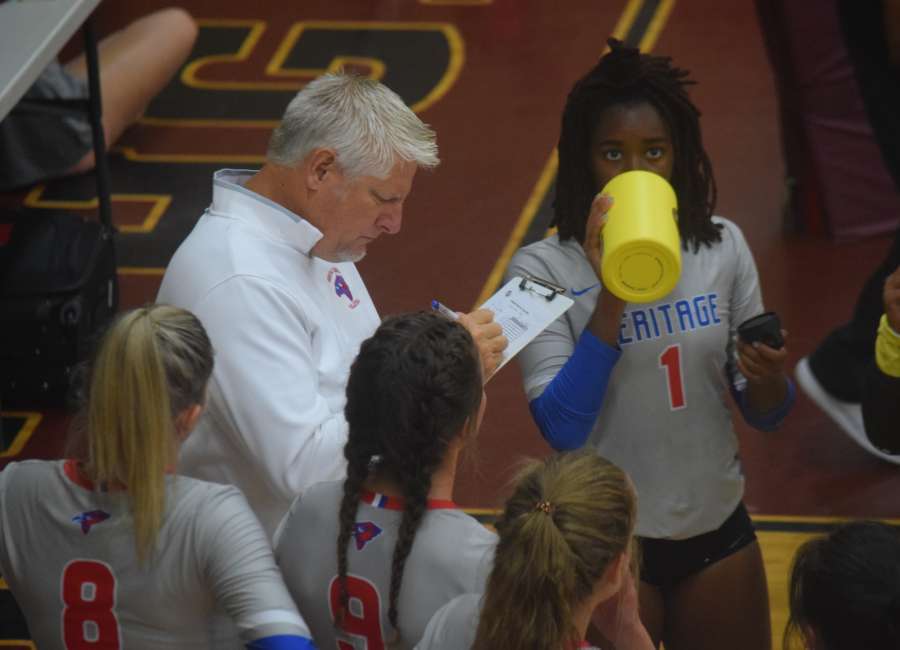 NTH Staff Reports
The Heritage Lady Hawks volleyball team opened the 2019 season in defense of its GISA state title by stepping out of league competition and sweeping both Callaway and host Northgate with a pair of two-set victories against the GHSA teams.
Heritage won the match against Callaway 25-13 and 25-8. In the showdown with Northgate, the Lady Vikings made the Lady Hawks work for the victory, winning 27-25 and 25-16.
The first set between the two county opponents featured several ties and lead changes before the Lady Hawks pulled out the victory.
The Lady Vikings also beat Callaway 25-4 and 25-15 for its first victory of the year.
In its first set against Callaway, the Lady Vikings built a 10-0 lead before surrendering thier first points of the match,
Heritage also established the momentum in the first set against Callaway taking a 17-7 lead and never looking back.
The Lady Hawks needed a rally late in the first set against Northgate to beat the Lady Vikings. With the match tied at 25-all, the Lady Hawks rallied with the latest two points to win the match.
In the final set, the Lady Hawks trailed early in the match 7-5  before pulling out to an 8-7 lead.
Heritage never trailed again.
Three times in the final set, Heritage expanded its lead to eight points.
The Lady Hawks played against Carrollton and Breman on the road Wednesday night before heading to the Sequoyah Tournament Friday and Saturday.
East Coweta sweeps Whitewater: 
The Lady Indians began the 2019 season with a 3-0 sweep in a home match against Whitewater.
The Lady Indians won the first two sets by scores of 25-15 and then took the third-and-deciding match 25-20.
Local teams headed to Sequoyah Tournament: 
In addition to Heritage,  East Coweta and Newnan will also play in the annual early-season event over the weekend.
Among the teams the Lady Hawks are scheduled to play include South Forsyth and Marietta.
East Coweta is slated to play Centennial, Columbus and Cartersville.
Newnan opens play in the tournament against Blessed Trinity, Woodstock and North Paulding.