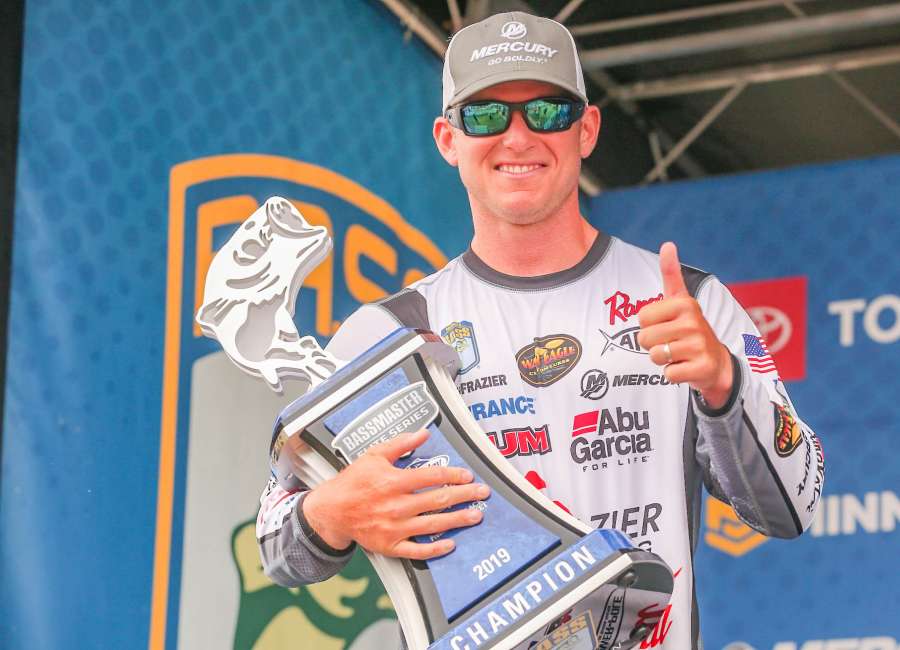 Coweta native Micah Frazier won first place at a fishing competition on the St. Lawrence River in New York on Aug. 18.
Anglers competed for four days fishing on the river. The competitors are allowed to keep up to five fish on their boat. At the end of the competition, the weight of the fish is added up to tally the final scores.
Frazier said this is his fifth year on the circuit, The Berkley Bassmaster Elite Series, and his first major win. 
The BBES is at a level comparable to the PGA tour or Major League Baseball, according to Frazier.

Frazier said he started competing in local competitions and worked his way up to larger events.
"It feels good. I've been doing it 10 years and it's my first big win," he said. "I've just loved fishing since I was little. Over the years, I've found a way to compete at it. There's actually a ton of tournaments at the local level."
Before the competition, Frazier said the anglers are given three days to practice on the water. 
The practice days are spent searching areas along the St. Lawrence River for areas with an abundance of large fish.
"You might get lucky and catch one big one, but you're not going to get lucky and win a four-day tournament against the best guys in the world," he said. "It takes some skill and 20 of them over the course of four days."
The anglers were given about a 100-mile stretch of the river to use for the competition, said Frazier.
"I found a stretch of the river that was about a mile or two long, and it seemed to have bigger fish than the rest of the river at that time," Frazier said. "It turned out two or three of the top 10 were in that same stretch as I was. That happens a lot. Several of the top 10 will be out in the same area of the river. It shows you how thorough everyone is, we often find the same things."
After this weekend's tournament, Micah is currently sitting at #19 in the Angler of the Year standings, according to Emily Harley, a communications manager at Bassmaster,
After the current series of competitions ends, Frazier said he will continue on to the Angler of the Year Championship in September.