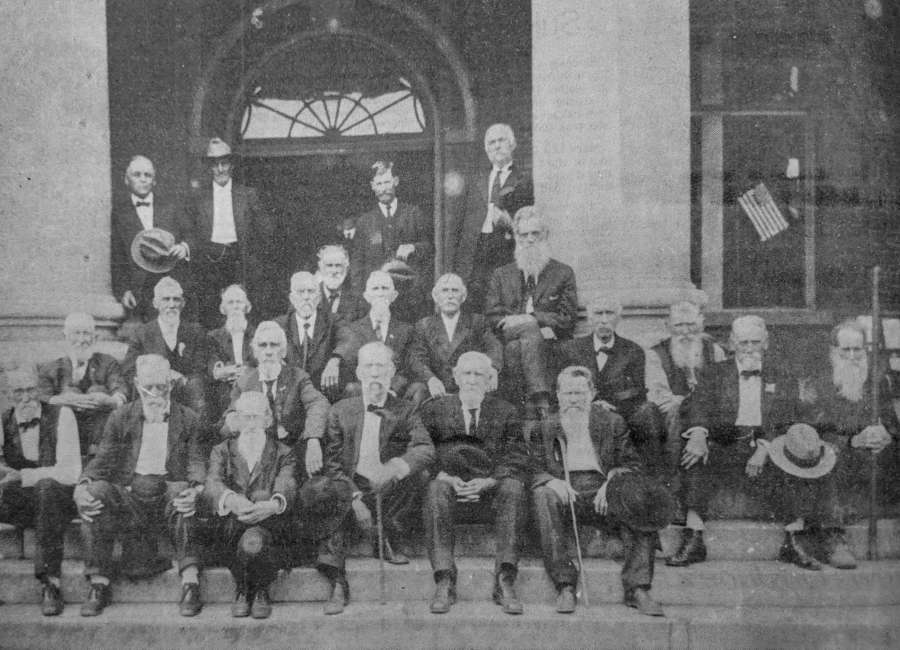 Half a century after the War Between The States, Coweta County still had a good number of veterans of the conflict between the blue and gray. 
This photograph, provided by Mrs. Emily Shell Parrot, belongs to the Ferrell Parrott family. 
The man on the far right on the front row, holding a stick, is Abe Keith, whose wife "Aunt Elle Keith" lived on First Avenue. 
This reunion was held between 1918 and 1920.
Want to share a local picture from the past? We'd love to see it! You can email a copy to clay@newnan.com or stop by our office on 16 Jefferson Street, Newnan, any time between 8 a.m. and 5 p.m.