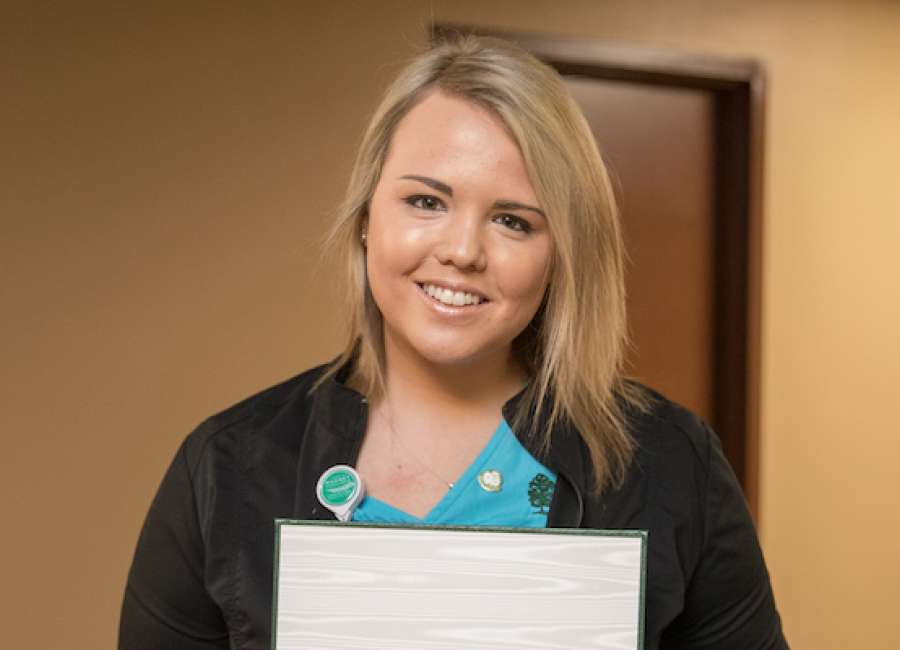 Meredith Lawrimore, an RN at Cancer Treatment Centers of America, received eight DAISY Award nominations for the care she provides at the CTCA Inpatient Unit.
Lawrimore, a Newnan resident, joined CTCA in July 2015 as a patient care technician to help pay her way through nursing school. She then began serving patients and caregivers as an RN in February 2016, according to a press release from CTCA.
The DAISY Foundation was created after the passing of Patrick Barnes in 1999 after being diagnosed with an autoimmune disease. 
His family wanted to create an organization honoring nurses because of the excellent care Barnes was given by nurses when he was in the hospital, according to daisyfoundation.org . 
Nurses can be nominated by anyone—patients, family members, other nurses, physicians, other clinicians and staff—who experiences or observes extraordinary compassionate care being provided by a nurse, according to daisyfoundation.org .
Nursing runs in the family as Lawrimore's mother was also a nurse.
"Nursing is not just a career choice; it's a calling. Being a nurse means you have the ability to provide a ray of hope, love and care to patients. I believe the true meaning and essence of nursing can be seen every moment of every day at a patient's bedside," Lawrimore said in a press release.  
"Each nomination is cherished and special to me as I am able to read the genuine, heartfelt outpourings of appreciation from patients and caregivers," she said.