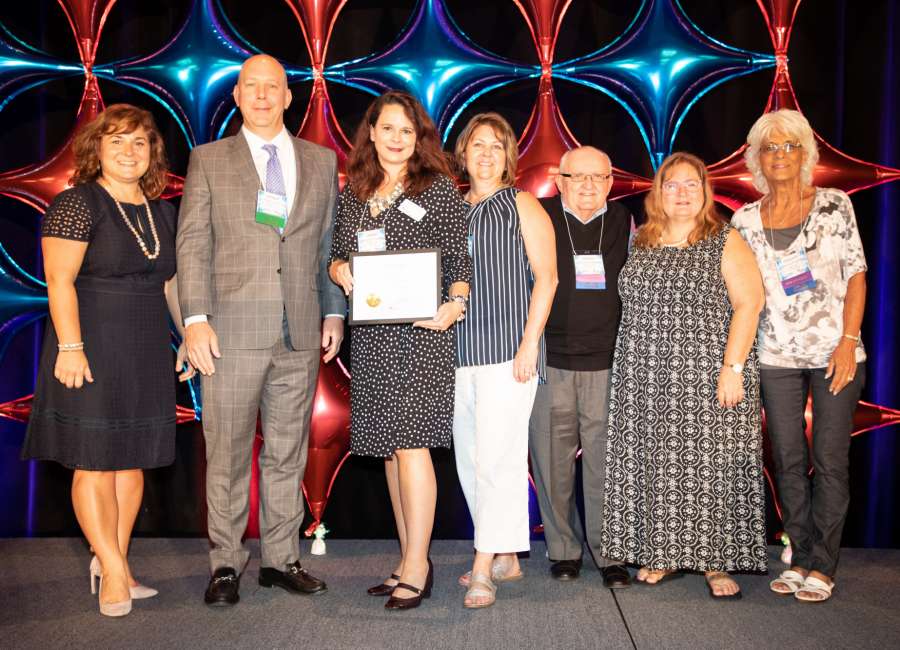 Coweta CASA has been recognized as one of the best programs in the state.
The local Court Appointed Special Advocates affiliate received the 2019 Established Affiliate Award from Georgia CASA at the Georgia CASA state conference, held Aug. 3. 
Coweta CASA serves foster children in Coweta, Heard and Meriwether counties. Trained CASA volunteers are assigned to specific children in the foster care system and work to advocate for the children's best interest in the court and foster care system. 
The local program started 15 years ago, and last year expanded to begin serving children in Heard and Meriwether counties. Heard had previously had a CASA program but it was no longer active, while Meriwether had never had a CASA program, according to Amanda Camp, executive director of Coweta CASA. 
Coweta CASA has increased the number of volunteers 34 percent in the last year, and has a 96 percent volunteer retention rate, Camp said. Currently, the organization is serving 73 percent of the foster children in the three counties. 
Coweta CASA is expanding to serve even more children and just started a volunteer training class. And it's not too late for people to get into that training class, Camp said. "If there is enough interest, we're going to turn around and do another class in October," she said. 
Coweta CASA's goal is to add 25 volunteers to its roster before Christmas, Camp said. The organization recently received some federal grant money that allowed it to hire a new volunteer coordinator. "That helps increase our capacity, to be able to supervise up to 90 volunteers," Camp said.
The new volunteer coordinator, Kimberly Ewell, started work in early August, she said. 
Currently, none of the CASA volunteers live in Meriwether or Heard counties, and Camp said she would love to get volunteers from those areas. She'd also like to get Meriwether and Heard residents to serve on the Coweta CASA board. Four seasoned board members just completed their terms and rotated off the board, she said. 
Comments about CASA from Coweta Juvenile Court Judge Joe Wyant were read during the award ceremony. 
"Often, children come to us scared, confused and traumatized by the very process that is meant to help them. They need consistency and to feel safe and respected. More often than not, their lives are filled – not with the stability they crave – but with court appearances, fear, anxiety and separation from siblings. They have strangers telling them what to do," Wyant said. "CASAs often know them best and can most effectively provide them with a voice during a time when it's needed most. CASAs monitor and question on behalf of their children, demanding results when others may ignore a problem. The CASAs I know doggedly advocate for their children, whether it's reminding the court two siblings need to visit, ensuring children have clothes for school or locating resources for families so their children can come home sooner," he said. 
"The clear, concise reporting from my CASAs offer perspectives I truly value and depend on in court," Wyant said. "The questions I ask in court of witnesses often have their genesis in the CASA reports. Coweta CASA is a remarkable organization our community is proud of."
And Coweta CASA is proud of the award, Camp said. She said she submitted an application for the award this year because she felt like with the expansion into Meriwether and Heard, it was the right year for them to go after the award and get that recognition for the community. 
Camp said a big part of why Coweta CASA was chosen is the strong relationships the organization has with its partners, local nonprofits and the community at large. 
"We are very proud to represent CASA and receive that award," Camp said. 
For more information about Coweta CASA, training classes and board membership, contact Camp at amanda@cowetacasa.org or 770-253-0046 or visit www.cowetacasa.org .