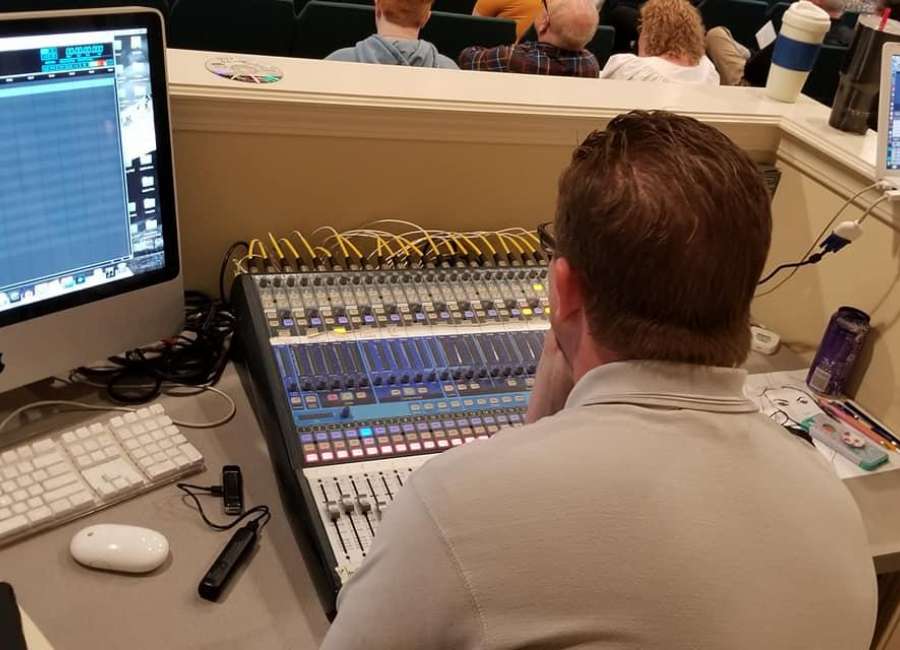 In most congregations, church is more technical than it used to be.

"It's not just a piano and a song leader anymore," said David Epps, pastor of the Cathedral of Christ the King Church in Sharpsburg. "We have guitars, a keyboard, a violin, a trumpet, drums and other instruments, along with  several singers, who require the services of good equipment and a good sound tech."
Seth McGee of Peachtree City serves as the sound technician for Christ the King. The church, which began in a living room in 1996 when the only instrument was an acoustic guitar, is preparing to update its current sound system and ministry.
For churches, technology is a backdrop to worship and ministry. 
Christ the King keeps a busy schedule with lots of activities on the campus not far from Peachtree City, as well as outreach and participation in programs in other locations.
Liturgy and church traditions, such as baptism, are part of Christ the King's ministry. 
A brother and two sisters were recently baptized at Christ the King Church. The baptisms occurred during a Sunday morning service.
Epps announced to the gathered congregation  that these three made a total of 193 people baptized at Christ the King in its nearly 23-year history.
Daiyan Harvey, Gianni Harvey and Erica Calhoun were baptized. Gathered with them for the service were their parents, Robert Calhoun and Tiffany Harvey Calhoun; and grandparents, Kimberley Pike and David Pike.
Three women from the Christ the King recently attended a conference in Selma, Ala.
Before the Throne - The Joy of Prayer Conference was a three-day event. Sponsors for the conferences were Aslan Roars Ministries and the Cathedral of Christ the King in Selma. The primary speaker was Archbishop Charles Jones.
Representing the Coweta church at the event were Joy Barnes McGee of Peachtree City, Donna Shelton of Fayetteville and Nancy Sores of Newnan.