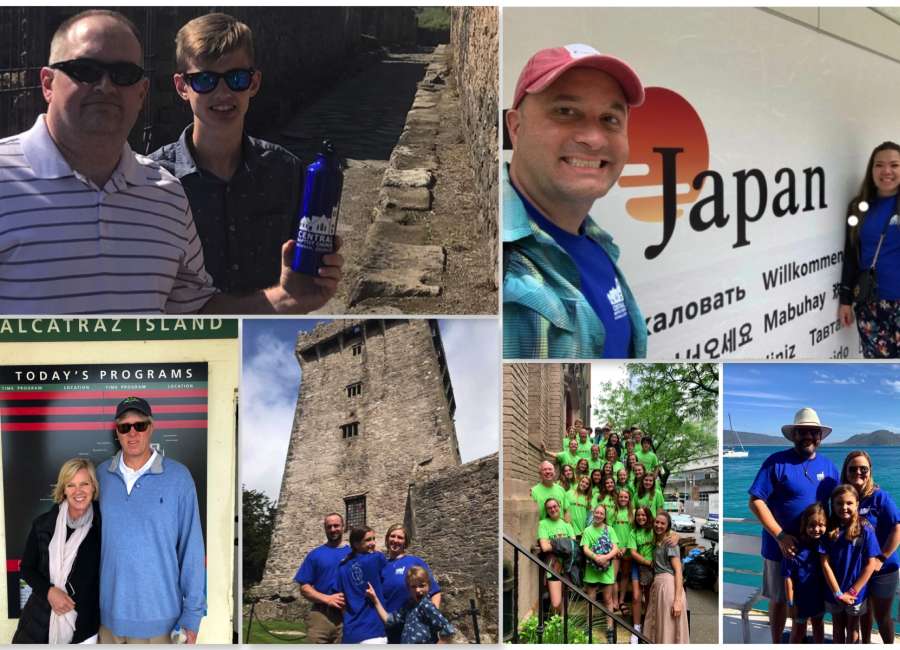 Central Baptist Church launched a summer program called "Central All Over The World" to encourage the congregation to take Central with them wherever they go. 

The church printed T-shirts, water bottles and pins with the Central logo on them, according to Pastor Matt Sapp. 
Sapp said the church staff got the idea from something he does every Sunday at the end of the worship service. 
"At the end of every worship service I encourage the congregation to go out into the world and be faithful representatives of both Central Baptist Church and Jesus Christ," he said. 
Sapp said they decided to print the items for the summer so that people could wear the shirts and take pictures with them on their vacations. 
Central posted the photos to their social media accounts. They also put up a world map in the church where they have hung pictures and marked where members have traveled. 
"Central All Over The World" relates to the theme of sermon series Sapp has been preaching on this year, focusing on gifts. 
One of the gifts Sapp preached on was the gift of travel, who spent time talking about what a privilege it is to travel and how travel can affect your faith. 
"Travel allows us to see God's world in different ways," he said. 
Sapp said the congregation went all in to participate, and in the next couple of months, members of Central will have visited all seven continents. 
People have sent pictures from their travels in Japan, South Africa and Australia. 
Josh and Aljean Hickman wore their Central shirts on the way back to Japan, according to Bette Hickman. 
"Central Baptist Church reaches out to people all over the world. As a Cooperative Baptist Chaplain, Joshua is serving God in the U.S. Navy because of the teaching he received at Central," said Bette Hickman. "He is able to minister to sailors from all walks of life because he was taught that we are all created by one God."
Sapp added that as many pictures that were taken far away, some were taken as close as the neighborhood pool. 
Photos were also taken on church trips, including a youth trip to New York City and a senior adult group that is in Glacier National Park right now. 
"It's been a good way for people to build connections and meet people they wouldn't have met otherwise," Sapp said.