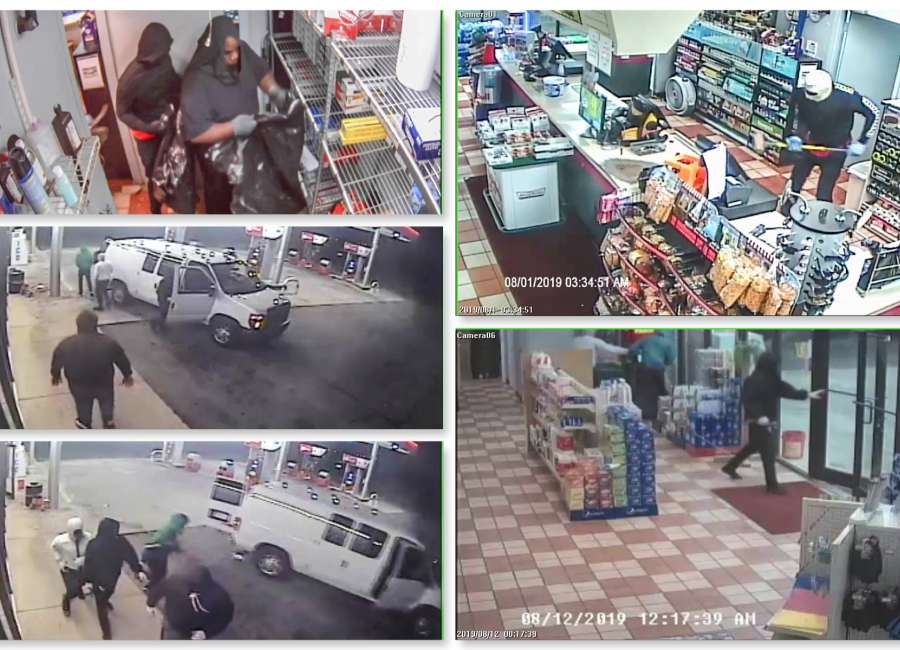 A local  gas station was burglarized twice in less than 12 days, and investigators believe the two incidents may be connected. 

Just after midnight Monday, four suspects used pry bars to break into the Texaco on Raymond Hill Road, then connected an ATM to the underside their Ford Econoline van with a wire cable. 
However, the group was spooked when a man on a motorcycle stopped by for fuel, according to Investigator Toby Nix with the Coweta County Sheriff's Office. 
The van driver attempted to pull the ATM out of the store, but the machine stayed where it was – and part of the van did, too. Investigators found a piece of the van's rear end left behind in the parking lot.
Nix said deputies were able to pursue the van up the interstate, but all four of its occupants evaded police after leaving the van in Riverdale. 
The van was reported stolen out of Atlanta and later taken back to Coweta where it was impounded and searched by investigators. 
On Aug. 1, a group of men broke into the same store using the same method and stole $10,000 worth of cigars and cigarettes. The group unsuccessfully attempted to open a safe with a sledgehammer before fleeing the scene, Nix said.
Investigators said video surveillance footage taken from Monday's incident leads them to believe similar-looking suspects were involved.