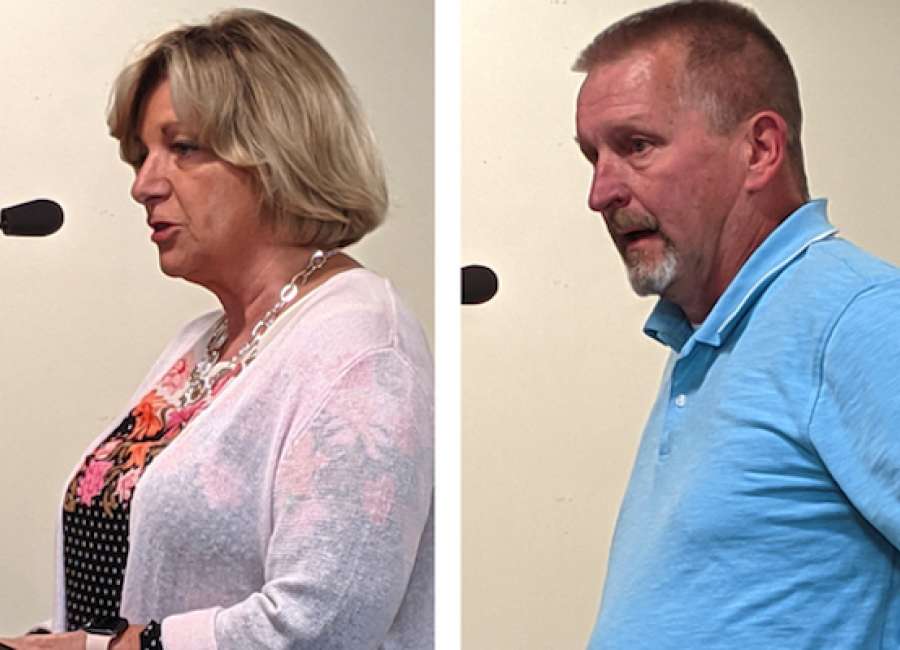 Just two speakers addressed the Coweta County Board of Education Thursday during the last of three sparsely attended public hearing on a proposed property tax rate increase.

Both expressed their support for the board and its decision to maintain the current rate of 18.59 mills, which has been in place since 2004. Board members made it official in a 6-1 vote – with Linda Menk opposed – during a called meeting following the hearing.
Cynthia Bennett said she is proud of the difference her property tax dollars make in the community and praised the board's handling of its finances, including its lack of debt.
"I commend this board for your good stewardship of this money," Bennett told the board. "As property values rise in Coweta County, this millage rate...allows the school system to keep up with the demands of an increasing population."
Bennett pointed to increases in graduation rates and scores on both the SAT and ACT in the past six years, and said the school system's financial resources have been used wisely.
"This revenue supports the advances made in talent development such as our College and Career Academy (CEC), the use of current technology and dual enrollment programs," she said.
Roy "Buzz" Glover said he is in favor of the board's "very minor increase" in taxes and the budget board members approved in July based on the 18.59 millage rate.
"Great stewardship of tax money, and that can't always be said," Glover said. "I support all that you're doing and the way you're you're spending the right way to support the kids and the teachers and all of the staff. So thank you."
By maintaining the rate at 18.59 mills, school property tax collections are projected to increase by 0.46 percent over the rollback millage rate.
Local property taxes fund a portion of Coweta County School budget for school operations. It is separate from the school system's Educational Local Option Sales Tax, which funds local school construction, renovations and other capital projects, and which cannot fund operational expenditures.
The 2020 operational budget maintained the school system's current student calendar and instructional program; provided a raise of $3,000 for employees paid on the school system's certified schedule, a 2.5 percent increase in pay for employees paid on the classified schedule, and step increases for certified and classified employees where due; fully funded an increase in the school system's contributions to the state Teacher Retirement System, and added teaching positions system-wide, among other items.