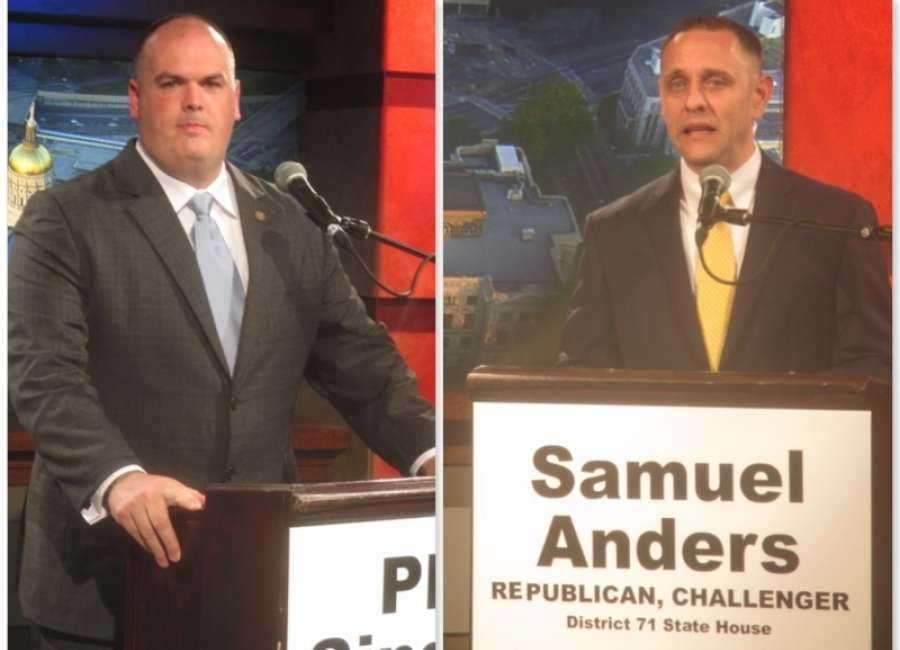 Two candidates have now stepped forward to run for the Georgia House District 71 seat vacated by David Stover, R-Palmetto – Samuel Anders and Phillip Singleton.
Anders is a U.S. Air Force veteran who currently serves in the Air Force Reserve as an E-8 master sergeant. He works as the east coast service supervisor for Sinclair Systems International. Anders and his wife, Katherine, have three daughters
Anders was born in the United States to an Air Force father and English mother, but was raised in England and speaks with a British accent. After finishing college, Anders said he was looking for something better and moved to Georgia, where he joined the Air Force. 
Anders, who previously ran for U.S. Congress District 3, said he is running to "make sure we have good representation at the capitol – that we listen to our constituents and we represent them well and vote the way they want us to vote." 
Anders said that in the Air Force, when moving up in rank, "it's all about taking care of the people below you. That is the same thing when it comes to service in public office. I just want to make sure the people of Coweta County have great representation."
Phillip Singleton, who challenged Congressman Drew Ferguson in the 2018 Republican primary, announced his intention to run for the seat Friday night. 
Singleton also serves as the third vice-chair of the Coweta County GOP.
Singleton is a native of Fayette County and a U.S. Army veteran. He served 15 years in the Army, many as a combat pilot, and served in Afghanistan and Iraq. He eared two Bronze Star Medals and retired as a major. Singleton holds a master's degree in aeronautical science and a master's degree in international relations and now works as a commercial pilot. 
Singleton and his wife, Julie, have four children. 
"This special election comes at a tumultuous time in Georgia politics," Singleton said in a press release. With the 2020 presidential election right around the corner, it is vitally important for the Republican Party "to not lose an inch in the legislature." he said. "I am committed to defending and expanding the gains we have made towards protecting unborn life, and I look forward to helping move Georgia toward constitutional carry and better care for my fellow veterans."
Kemp can call for the special election at any time, but the election must be held at least 60 days before the Nov. 5 general election, which means it would be held in early September, or earlier. A request for comment from the governor's office had not been answered by Monday evening. 
The seat will be filled in a special election with no party primary. All candidates, regardless of party, will run together, and if no candidate gets more than 50 percent of the vote, a runoff will be held between the top two vote getters. 
District 71 covers most of Coweta County east of Interstate 85, with the exception of the Senoia and Haralson areas. It also includes a northwestern section of the county up to Madras, and a sliver of Fayette County. 
Stover, who was elected to the seat in a 2013 special election, announced his resignation on June 25. 
Under state law, Gov. Brian Kemp will call for a special election to fill the seat.