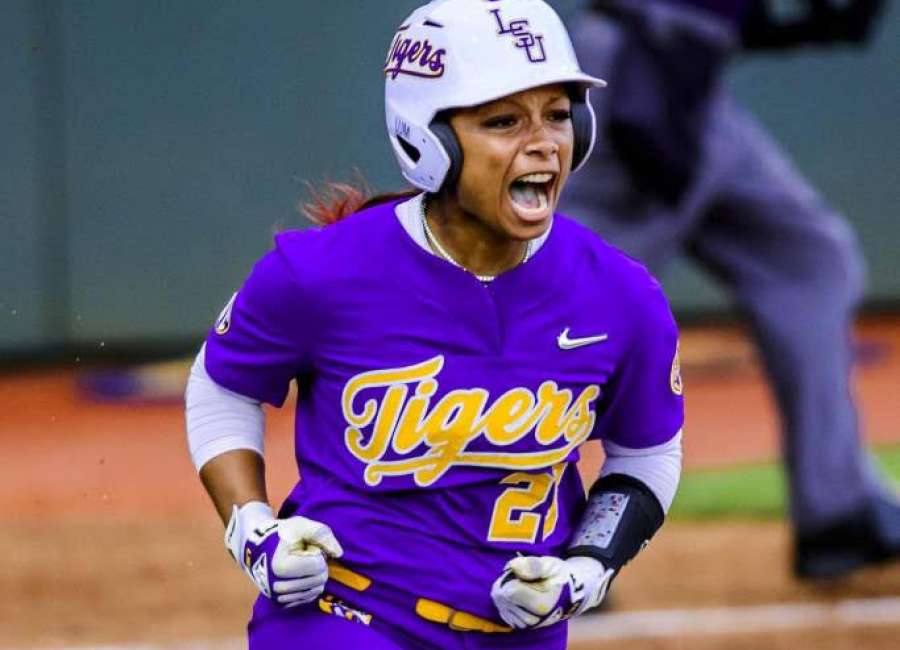 By BRITTANY SHIVERS
brittany@newnan.com
Former East Coweta softball player Shemiah Sanchez just finished her college softball career at LSU and is hoping to qualify for the 2020 Olympics with the Puerto Rico Women's National Softball Team.
Sanchez has had immense success with her softball career thus far, despite being diagnosed with lupus. 
She played on the Puerto Rican Junior National Team for two years before she played with the country's national team in 2015. After this, she went on to play at LSU.
In her senior season at LSU, Sanchez started in 55 out of 60 games and finished with a .284 batting average. She hit 17 home runs and 46 RBIs giving her a .632 slugging percentage. 
The 17 home runs ranked her eighth in the SEC and 19th in the nation. 
Sanchez says that graduating from LSU was bittersweet and that the softball program was special because of her teammates.
"We learned how to be good people, not just good players," said Sanchez. "We're sisters for life. I am really glad I got to experience it."
Without some serious perseverance, Sanchez would not be playing softball. At just 14, she was diagnosed with Lupus, an autoimmune disease that occurs when the body's immune system attacks healthy tissue and organs. The doctor told her and her parents that it would not be a good idea to keep playing.
"I was in shock. It took me a minute to process the information," said Shandria Sanchez, Shemiah's mom. "We are definitely a faith-based family, so I told her 'You talk to God and tell him what you want to do.' Nothing was going to stop her from doing what she loved."
After a little bit of self-reflection and her parents' approval, Sanchez decided to continue playing.
"They were nervous to let me go back out there because of what the doctor said, but they still let me play just with precautions," said Sanchez. 
The older Sanchez gets the more she chooses to fight against her disease. After all, she has some Olympic dreams to live out.
For Sanchez to go to Tokyo in 2020, her team, the Puerto Rico National Team, must finish first or second in the Americas qualifier tournament in Surrey, Canada at the end of August. Those top two teams get the seed to go to the Olympics.  
"I think we have a really good chance," said Sanchez. "We've been together for a good minute now, so we've played together for a while."
Sanchez's family is proud of her and thrilled that she has this once-in-a-lifetime opportunity. 
"We are super excited. We are just happy she's fought so hard to even get to this point in her journey," said Shandria Sanchez. "I really think it's amazing with her Lupus. It shows others that no matter what the bad news is you can make it and still do what you love to do. It is possible."