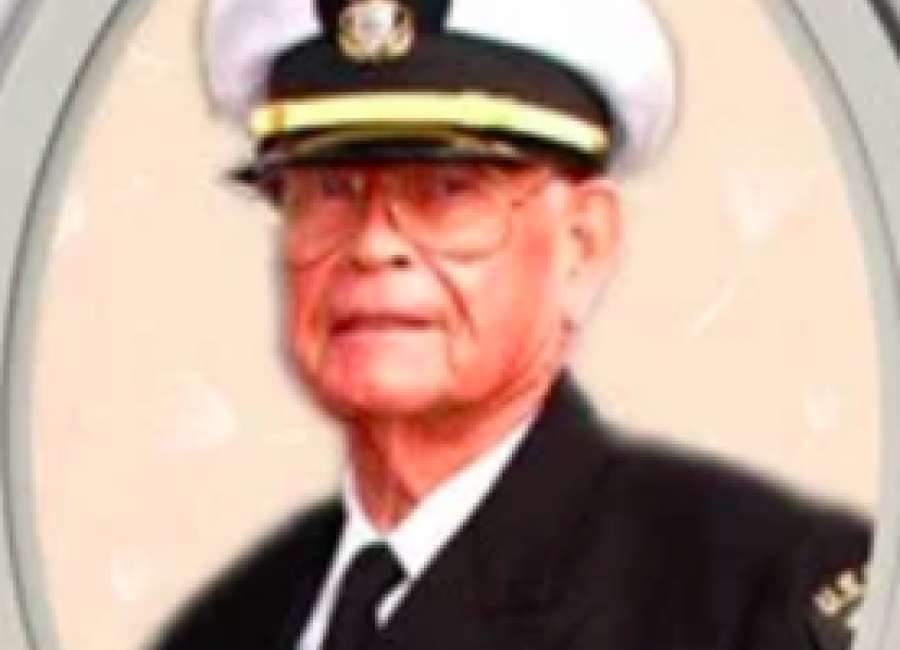 Robert Martin Wylie began his most eventful earthly journey on August 12, 1935 in the tiny hamlet of Stella, Missouri.

He was one of four children born to the late Glen Earl and Helen Alene Forbes Wylie. Stella's claim to fame would unfortunately be the tornado that obliterated the town and surrounding area.
The Wylie family, early in Bob's life moved to Big Sugar Creek, Mo., so named for the river that winds its way through the Ozark Mountains. Bob's family said he never really talked much about his childhood, which, given the isolated areas that he came from, there was most likely not a whole lot to say!
Bob graduated from high school in Greely, Colo. and immediately joined the United States Navy.
He met a pretty lady named Jeanette Hamilton while stationed at Glynco Naval Base and they were married on December 23, 1962 at the home of her parents in Brunswick, Ga. Their life of love, family and adventure would continue until her death in 2011.
Bob's duty assignments in the Navy would unfold their life story for the next 13 ½ years. His final duty station was at Sangley Point in the Philippines, an area made famous during World War II.
Bob's experience in the Navy would open doors for him with the FAA for the next 12 or more years and later with The Air Transport Association. He would pursue other opportunities with Northwest Airlines and Lockheed Martin. He would continue to be a consultant with Lockheed Martin for the rest of his professional career.
Bob had a deep interest in his family's history, and this same interest he shared with Jeanette during their years together. Bob was a Past President of the Marquis de Lafayette Chapter GSSAR Fayetteville, Ga.
Bob's life took a dramatic turn with the death of his dear wife, Jeanette. They had enjoyed quite an interesting and enjoyable life together.
Bob was fortunate that in his later years, he would find love again in his life as he came to know Audrey Wiseman Knight. Audrey had lost her husband and ironically, she shared the same great interest in genealogy, as she was active in NSDAR. Bob was a Past President of the Marquis de Lafayette Chapter GSSAR Fayetteville, GA and she was a member and Past President of the General Daniel Newnan Chapter, NSDAR. This common interest would build the basis for them to enjoy six years of married life in Newnan. As a couple, they enjoyed presenting wreaths from their chapters in the Newnan area and as far away as Savannah, Ga. They planned two grave dedications together, and the award-winning Atlanta GSSAR Color Guard was present at one at the White Oak ARP Presbyterian Church Cemetery in Senoia. This grave marker dedication was attended by descendants of North Carolina Militia Soldiers Benjamin Hughes and Drury Banks.
Bob, in his desire to support his grandsons, was moved to start working with the U.S. Naval Sea Cadet Corps and established a unit locally in 2007 to benefit JROTC Students at East Coweta and other area high schools.
Robert Martin Wylie's extraordinary life story came full circle in the early morning hours of Saturday, June 29, 2019. A favorite phrase of Bob's was from a prayer of resurrection from "The Valley of Vision". "Thy death is my life, Thy resurrection my peace, Thy ascension my hope, Thy prayers my comfort." What a fitting description of this beautiful life story.
In addition to his parents, Bob was preceded in death by a sister, Shirley (Wylie) Mahr. Bob is survived by his loving wife, Audrey Wiseman Knight Wylie. He was an exemplary father to Leah Wylie-Brown, Cindy Smith Shelton and her husband William (Bill) Shelton, William (Bill) Smith and his wife Fran. Bob was a proud grandfather to James Edward Brown, Christopher Cole Brown, Justin Smith, Elizabeth Nell Allen, Rebecca Kate McVay and Katie Smith Hammock. His surviving siblings are Sandy Wylie Thurman and her husband Bill and Jerry Wylie and his wife Barbara. Important in his circle of love and concern were Audrey's children, Rhonda Knight Boyle and Christopher, Donna Knight Leiner and John and Christopher K. Knight. There is a wide circle of love in a large extended family of relatives and friends across the country.
Friends and family will gather at McKoon Funeral Home at 38 Jackson Street in Newnan, Ga. on Tuesday evening, July 2, 2019 between the hours of 6-8 p.m. for a time of visitation and sharing. Bob Wylie's life will be celebrated in a service of worship to be at White Oak Associate Reformed Presbyterian Church at 2796 Gordon Road Senoia, GA on Wednesday, July 3, 2019 at 11 a.m. to be led by Dr. Tom Shoger and Dr. John Cook. Interment with appropriate military honors by the Navy will follow as he is laid to rest beside his beloved wife, Jeanette Hamilton Wylie, in the historic White Oak ARP Church Cemetery.
In lieu of flowers, it has been suggested by the family that one might consider memorial gifts to The White Oak Presbyterian Church Cemetery Fund.
Online condolences may be expressed at www.mckoon.com
McKoon Funeral Home, 770-253-4580