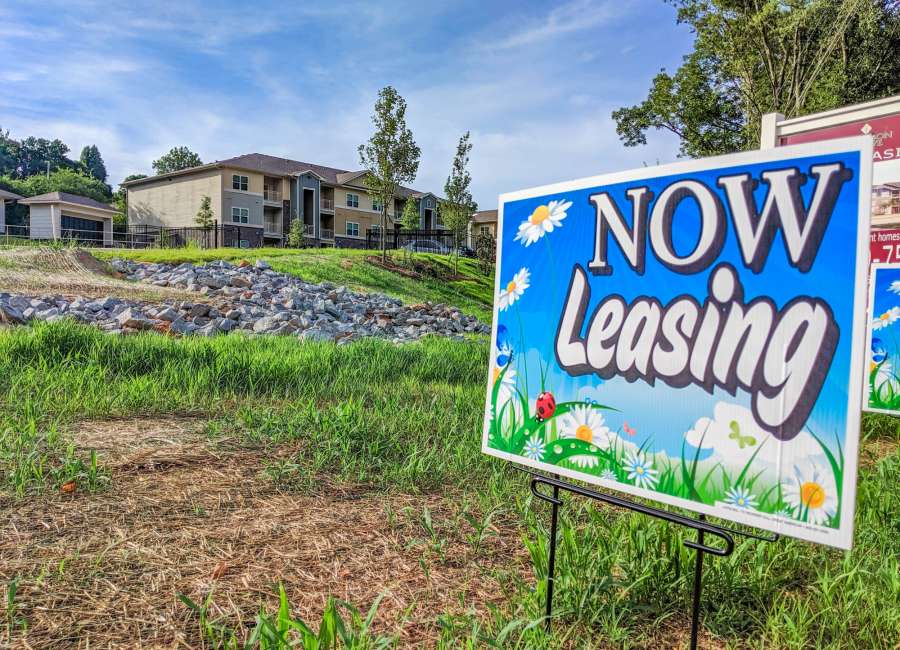 During a recent discussion regarding the proposed Caldwell Tanks development, the issue of renting versus homeownership in Newnan was brought into the forefront.
Following the Great Recession of 2008, renting has skyrocketed in popularity across the nation. 
From 2006 to 2016, the number of households in the United States grew up 7.6 million, but the number of households headed by owners remained relatively flat because of the housing crisis.
However, households renting their home rose from 31.2 to 36.6 percent in that same time period and is fast approaching 37 percent – the highest peak since 1965. 
A recent study found 46 percent of Newnan homes are renter-occupied – a rate higher than the 26 percent of Coweta County and 34 percent of metro Atlanta. 
This local rental rate number was brought up during a recent meeting of the Newnan Planning and Zoning board where the Caldwell Tanks project was unanimously denied. 
Commissioner Greg Gause said he felt the number was "off balance," stating the national rate was 36 percent.
One objector to the development said the city's current rental rate was a "trend we can't ignore." Another cited their displeasure of having "transient" citizens occupying apartments in downtown Newnan.
In a recent study conducted by Apartment List, nearly 30 percent of Americans believe there is a negative social stigma against renters.
The group polled more than 5,000 Americans about their current living situations, their attitudes towards homeownership versus renting and challenges they face when it comes to affording housing. 
Terms used to describe renters included "transient," "second-class citizens," "less successful," "wasting their money" and "not fully invested in the location where they live." 
Igor Popov, chief economist at Apartment List, said the renter stigma exists because renting is typically seen as opposed to traditional American notions of success and wealth through homeownership. 
According to the study, 82 percent of homeowners believe that owning their place is saving them money, while 62 percent of renters felt they were losing money by renting.
However, a recent study conducted by Florida Atlantic University and Florida International University faculty suggest that in the majority of metro areas, an individual family would be better off renting and reinvesting in a portfolio of stocks and bonds as opposed to building wealth through equity accumulation from homeownership.
Citing the argument of Newnan's rental rate, Popov said he's not aware of what constitutes an "acceptable" rental rate for any city, but said the issue of "homeowners versus renters" is a similar debate playing out in many places across the country. 
"There is definitely a political aspect to this," Popov said. "Homeowners have different needs, preferences and demands compared to renters, so they might disagree on local political representation, so that might be an important threshold."
According to Popov, renting is evolving, as many new demographics enter the market in record numbers. 
The number of households in the United States is continuously increasing, but with growth in owner-occupied units stagnating, almost all the housing demand in recent years has been filled by rental units.
High-earners who rent instead of own currently represent the fastest-growing segment of the U.S. housing market. Single-family homes are increasingly occupied by renters, making it harder to tell renters and homeowners apart. 
But it's not just millennials who are driving this growth – it's seniors, too. By 2035, the 65 and older group will account for nearly one-third of the U.S. rental market, according to a recent study by RentCafe a nationwide apartment search website.
Even in Newnan, 33 percent of demand for new housing will come from the same demographic, according to a recent housing study. 
The same study concludes that increasing housing options in or near downtown Newnan would enhance the viability of downtown business and make downtown a better and more vibrant place. 
"People are looking for vibrant towns that are near large metro areas," Popov said. "But there needs to be an entry point to attract people in. That's what the rental market does – it allows people to test the waters.