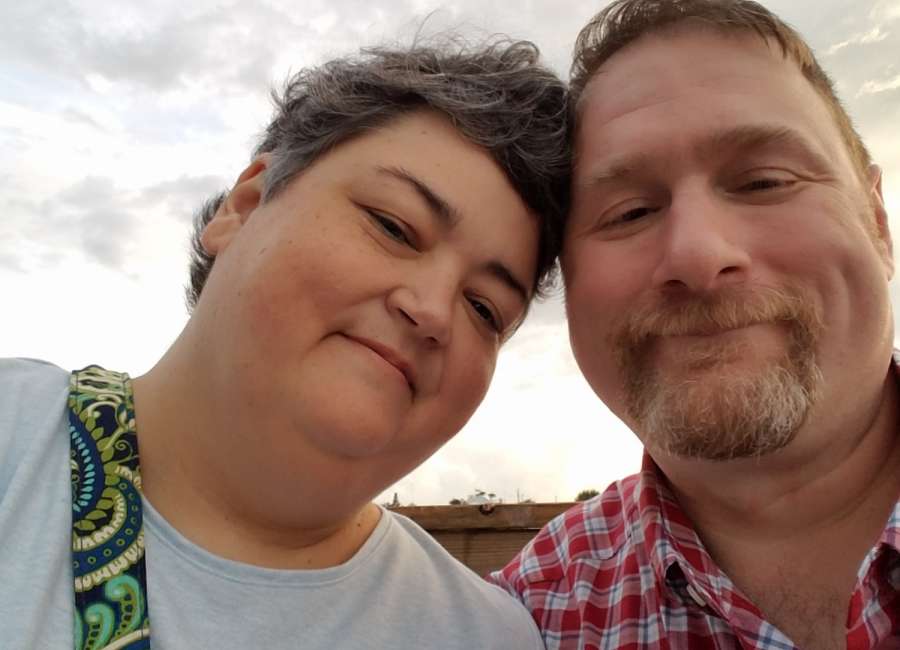 Coweta native Amy Bartlett is trying to stay positive while fighting for her life and hoping for a miracle. 

Bartlett has chronic kidney disease and has been on the waiting list for a kidney donor since November.
Chronic kidney disease, also called chronic kidney failure, describes the gradual loss of kidney function, according to www.mayoclinic.org. 
Kidneys filter wastes and excess fluids from the blood, which are then excreted in urine. When chronic kidney disease reaches an advanced stage, dangerous levels of fluid, electrolytes and wastes can build up in the body, according to the Mayo Clinic.
Bartlett said she her kidney disease is linked to her blood pressure and diabetes.
"My mom has it, too, so it is somewhat hereditary," Bartlett said. 
Variety of Factors
End-stage renal disease, or kidney function below 20 percent, is also a factor in kidney disease, according to Dr. Eric Gibney, a transplant nephrologist and co-director of Piedmont Transplant Institute.
"Most common reasons for kidney failure are high blood pressure and diabetes, but there are a number of acquired (lupus, glomerular diseases) and congenital/inherited diseases (reflux, polycystic kidney disease) that cause kidney failure," Gibney said. 
Gibney said patients with kidney failure often feel tired, have a loss of appetite and problems with fluid retention, plus nausea and sleep disturbances. 
"They also have anemia and abnormal electrolyte balance – potassium, acid buildup – that can be dangerous," Gibney said. 
Barlett said her doctor advised her to have a biopsy two years ago. She said when the biopsy was performed, her main artery in her kidney was nicked, which ultimately caused her to have to go on dialysis for a period of time. 
"I was able to come off of dialysis October 2017," Bartlett said. 
She said although she was able to come off of dialysis, her kidney function was still low and in August 2018, she had to get back on dialysis. 
Since April, Bartlett has been doing home dialysis five days per week for three hours or more.
"It's frustrating that I'm tied to the machine for so long," Barltett said. "We have an adjustable bed, and I'm just stuck there for three or three and a half hours. We watch a lot of Netflix and Hulu and stuff like that just trying to pass time."
Bartlett said the dialysis causes some life adjustments, particularly with later dinners because of dialysis, which will be even later once she begins teaching again in August. 
Bartlett has been the music teacher at White Oak Elementary for the last 16 years, and has been teaching for more than 25 years.
"I'll have to be mindful to leave work on time so I can get home to do dialysis," she said. 
Dedicated Teacher
She plans to continue teaching because it keeps her going and keeps her positive, although at one point, she wasn't sure if she would be able to continue teaching. 
"I was a basket case," she said. 
Bartlett said her husband, Tracy, and her 18-year-old daughter Abby help with her care. 
She has a special diet, which means she has to watch her calcium intake, has to eat at least 90 grams of protein per day and she can't drink Coke like she normally would. 
As far as a donor, Bartlett said she went to Piedmont Atlanta to get tested. Bartlett is type O blood type.
In Georgia, the average wait is seven to eight years for a kidney transplant, but the wait for type O may be longer, according Gibney.
"For O blood the wait may be eight to 10 years, B blood type seven to eight years, A blood type seven to eight years, AB blood type four to six years," Gibney said. "There are nearly 5,000 patients on the waiting list for kidney transplants in Georgia."
Gibney said patients with kidney failure live longer, twice as long or more, and have better quality of life if they are transplanted as opposed to staying on dialysis. 
Gibney said kidney disease is a common cause of illness and represents a very large portion of health care spending because of the cost of chronic dialysis. 
"Piedmont nephrologists throughout the system take care of large numbers of patients on dialysis, and these patients are admitted to the hospital for cardiovascular and infectious problems more often than other patients," Gibney said.
Piedmont is one of the busiest 25 transplant programs in the country, with approximately 100 living donor transplants this year and an additional 150 deceased donor transplants – 250 total, according to Gibney. 
Gibney recommends maintaining a healthy weight and being aware of blood pressure and kidney function by having annual physicals.
"High blood pressure should be treated and not ignored," the doctor said. "If you are overweight or have a family history of diabetes or kidney disease, additional screening tests may be indicated."
Bartlett encourages anyone willing to get tested and anyone who wants to get tested to possibly donate a kidney can contact Piedmont Atlanta Transplant Coordinator Leanne Whitehead at 404-605-4605 for more information.
Bartlett said even if someone is not type O, getting tested and donating a kidney to someone else in need could help her move up on the list. 
Bartlett is also on the United Network for Organ Sharing (UNOS) – a private, nonprofit organization that manages the U.S. organ transplant system under contract with the federal government, according to its website. 
She and her family are even considering going to other hospitals to get on multiple lists to possibly speed up the process, but that costs money, and Barlett said her family is not able to afford the extra costs.
Barltett's husband has a condition that does not allow him to work.
For right now, Barlett is preparing to go back to school and trying to remain positive.
"I try not to dwell on the mortality rate," she said. "I just keep it tucked away. And although I try to live a normal life as I can and even though I don't look like it, I am very sick."
For more information or to follow Barlett's story, a Facebook group – Save Amy's Life – has been set up.