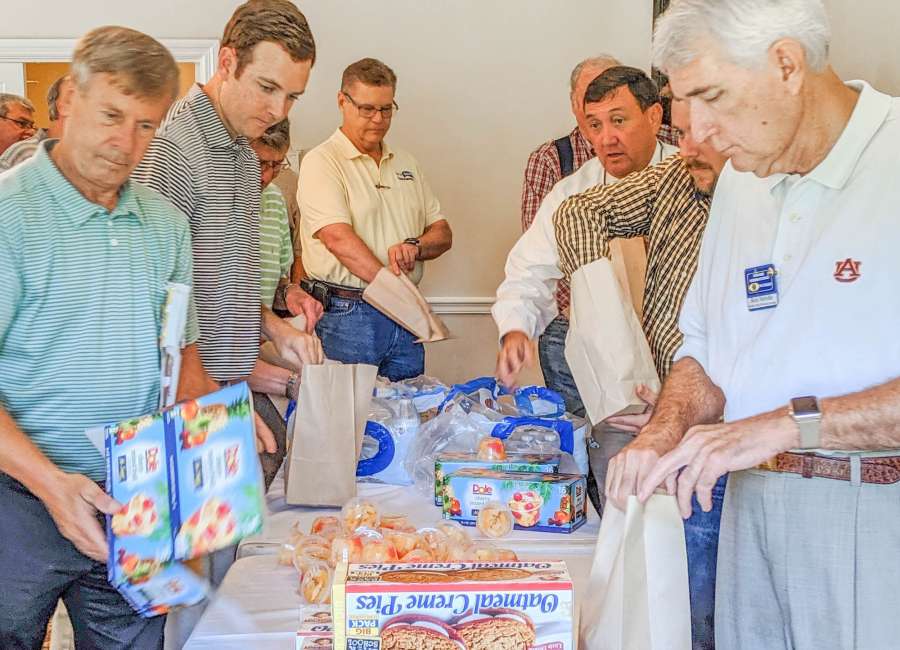 Members of Kiwanis Club of Newnan took time during their regular Tuesday meeting to pack 200 lunches for underprivileged children in Coweta. 
According to President Scott Cortner, the lunches will be distributed by Bridging the Gap throughout the week. 
From left are Cortner, Hanson Powell, Allyn Bell, Bob Drescher, Lenn Wood, Chris Gilliam, and Rick Melville.