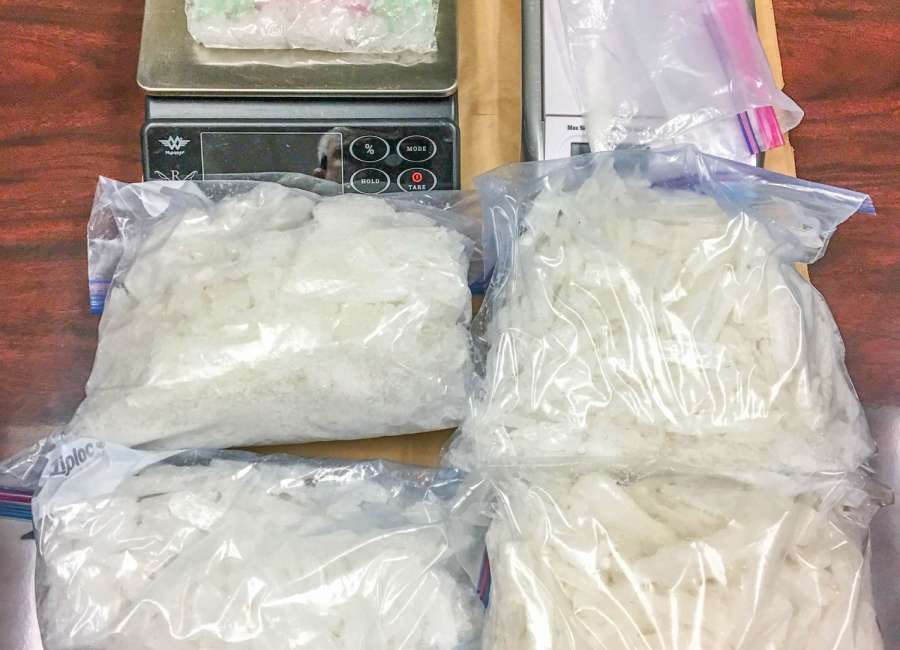 Approximately eight pounds of methamphetamine was found during an interstate traffic stop, authorities said. 
Friday afternoon, authorities with the Grantville Police clocked a car traveling 81 mph southbound on Interstate 85 and alerted a member of the sheriff's office patrolling near mile marker 39, according to Sgt. Jeff Bugg with the Coweta County Sheriff's Office. 
After performing a traffic stop on the vehicle, the occupants reportedly told GPD Sgt. Will Faulkner they were traveling to Panama City Beach. 
While speaking to the driver, the smell of marijuana was detected coming from the car, according to Bugg. 
During a search of the interior of the car, Bugg reportedly found a small amount of methamphetamine, a meth pipe, a small amount of marijuana and $3,200 in cash.
Eight pounds of suspected methamphetamine packed in a suitcase was found in the trunk of the car, according to Bugg. 
Both driver and passenger were transported to the Coweta County Jail.
John Anthony Estrade, 22, from Gainesville, Ga. was charged with methamphetamine trafficking and speeding. 
His passenger, identified as 41-year-old Shanna Necole Edward from Wilmington, N.C., was charged with marijuana possession and methamphetamine trafficking.