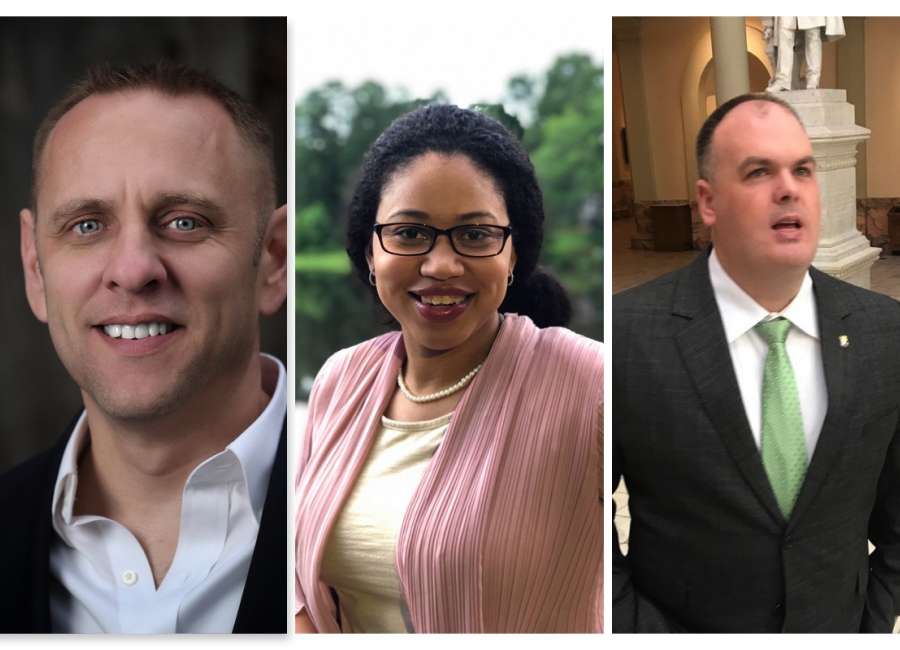 The special election to fill the Georgia House of Representatives District 71 seat will be held Sept. 3. 
Gov. Brian Kemp has issued an executive order calling for the election, which is to fill the unexpired term of David Stover. 
Stover, R-Palmetto, who first took office following a special election on 2013, announced his resignation June 25. 
Under state law, the election to fill the unexpired term of a member of the Georgia legislature must be held at least 60 days before the November general election date, which this year is Nov. 5. That law means the election couldn't be held on Sept. 17, one of the state-wide special election days that has already been approved by the Secretary of State's office.  
Kemp's executive order didn't include any information on when qualifying for the race would be held. The race will be held as special election, which means it will be non-partisan, with no party primary. 
There are now three declared candidates for the District 71 seat, all Republicans. The district includes most of the portion of Coweta east of Interstate 85, except for the Senoia and Haralson areas, as well as a northwest portion up to Madras. 
Nina Blackwelder joins Philip Singleton and Sam Anders in the race. 
Blackwelder is the founder of a local nonprofit that is committed to giving the needy a hand up rather than a handout. Blackwelder said she understands the value of hard work, self-sufficiency and dedication to achieve personal and financial fulfillment, and that through her work in conflict resolution understands that you can stay true to your principles without alienating anyone. "We are in this community together, no matter what side of things we find ourselves on," she said.
Blackwelder, who describes herself as a "limited government conservative Republican," said her mission is to keep a strong commitment to individual freedoms and liberties, to lower or eliminate taxes, lower burdensome regulations, support families, especially foster and adoption services, find market mechanisms to improve schools and create a business-friendly level playing field for any business to succeed.
With the passage of Georgia's "heartbeat" abortion law, "there is no doubt that we need to commit ourselves to helping those in foster care or working through the adoption passage," Blackwelder said. She said she pledges to donate 100 percent of her legislative salary to support a local non-profit that supports foster and/or adoptive families. 
Philip Singleton, who ran in 2018 against Congressman Drew Ferguson, is a commercial pilot and former Army pilot who served in Afghanistan and Iraq.
Sam Anders, who ran against Stover in 2018, and ran in the 2016 election for Congress, is a U.S. Air Force veteran who currently serves in the Air Force Reserve.