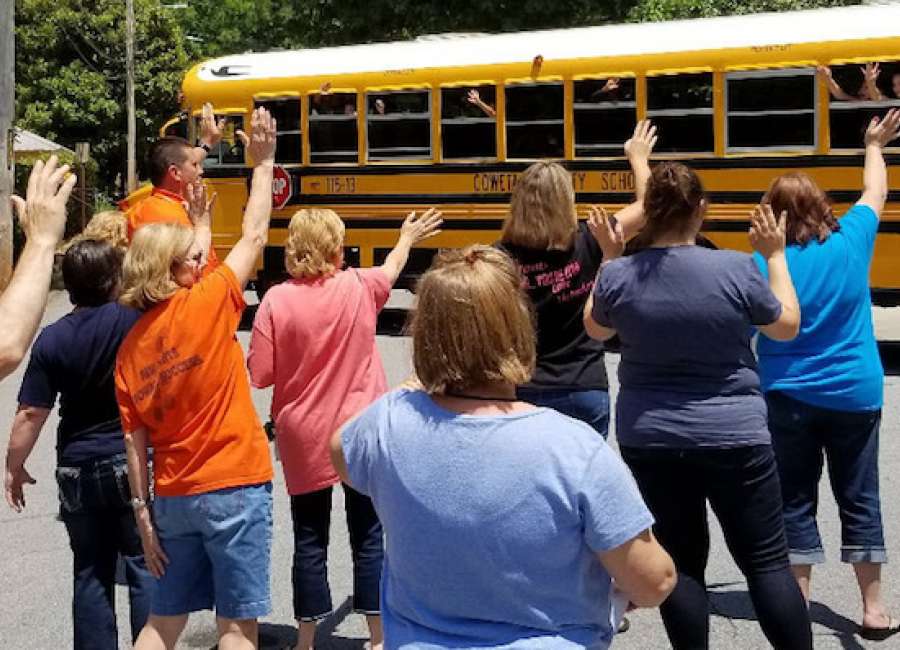 Students in the Coweta County School System start school Aug. 5, but they will get a chance to explore their classrooms and meet their teachers during orientation on Friday, Aug. 2.
Teachers will not be available for formal conferences during orientation, which will be held according to the following schedule:
• Middle Schools: 10 a.m. to noon
• Elementary Schools: Noon to 2 p.m.
• High Schools: 2-4 p.m.
Many schools have planned additional back-to-school functions. East Coweta High School will hold its annual Freshman Orientation Night on Thursday, Aug. 1, from 4-7 p.m. Unlike the system-wide orientation, East Coweta's is not a drop-in event.
Rising ECHS freshman should register and answer questions at this link: http://bit.ly/2LsBvfb .
School websites, linked at www.cowetaschools.net , will include updated information for other school-specific activities. All schools will hold student orientation on Aug. 2, regardless of additional back-to-school events.
Representatives from the school system's transportation department will be available at all schools during orientation – as well as on the first day of school – to provide information about bus schedules. School bus routes for the new school year will be posted on the school system's website prior to Aug. 5.
Parents will have the opportunity to enroll their elementary-aged children in the school system's tuition-based After School Program Aug. 1-2 at their children's schools. After School Program representatives will be available from 9 a.m. to 4 p.m. at each elementary school.
For more information, visit www.cowetaschools.net .