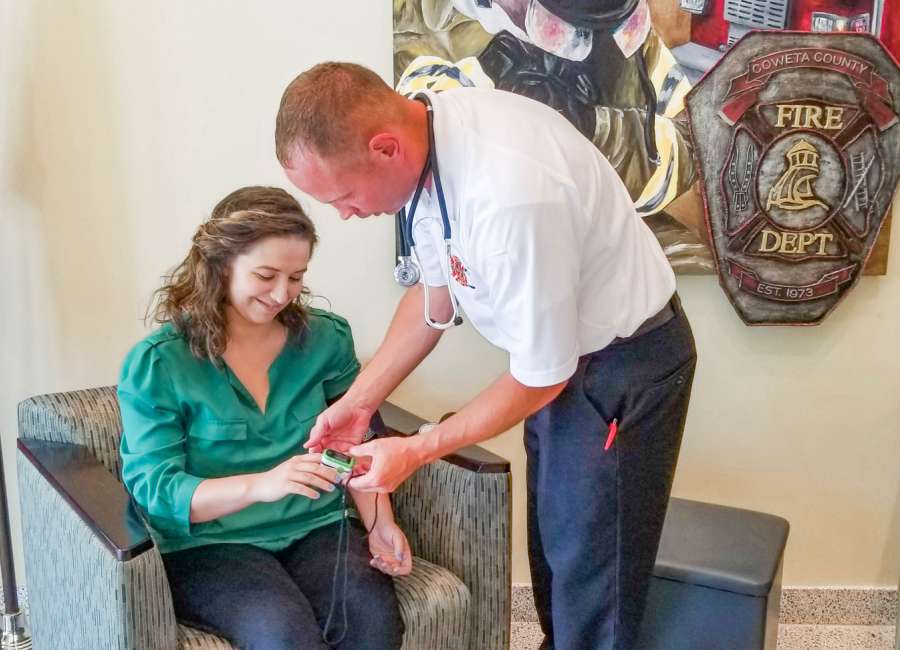 Coweta County Fire Rescue is available 24/7, 365 days of the year for vital checks, according to CCFR Chief Pat Wilson.

CCFR does charge patients for certain services rendered on-scene, even if the patient doesn't take a ride in an ambulance, according to Wilson. 
If EMS personnel provide treatment such as wound dressing, splinting a broken bone, or administering oxygen or IV fluids, even if the patient then doesn't ride in the ambulance, there will be a $200 fee, known as a "treat-and-release" fee for services provided by CCFR personnel.
The fee won't be charged for things such as patient assessments or vital sign checks and will help reduce the burden on taxpayers, according to Wilson.
Wilson said blood pressure checks are the most common walk-ins the department receives. He said some people may even stop by daily.
"If we see something that requires further care, we'll obviously go through the recommendation, but we can't make them go to the hospital," Wilson said. "If you have a problem going on, call us or come see us. Our priority is to make sure Coweta County citizens and visitors get the best care possible."
Since May 2015, Coweta County has provided emergency medical services through the fire department. Before that, a contractor provided ambulance service, though fire department personnel often were first responders on accident scenes or medical calls. 
Patient information is collected on-scene, but billing is handled through the third-party provider and whether insurance covers the bill depends on the patient's insurance carrier, according to Wilson.
CCFR Shift Commander Craig Sherrer encourages anyone experiencing chest pain or stroke symptoms to go directly to the emergency room.