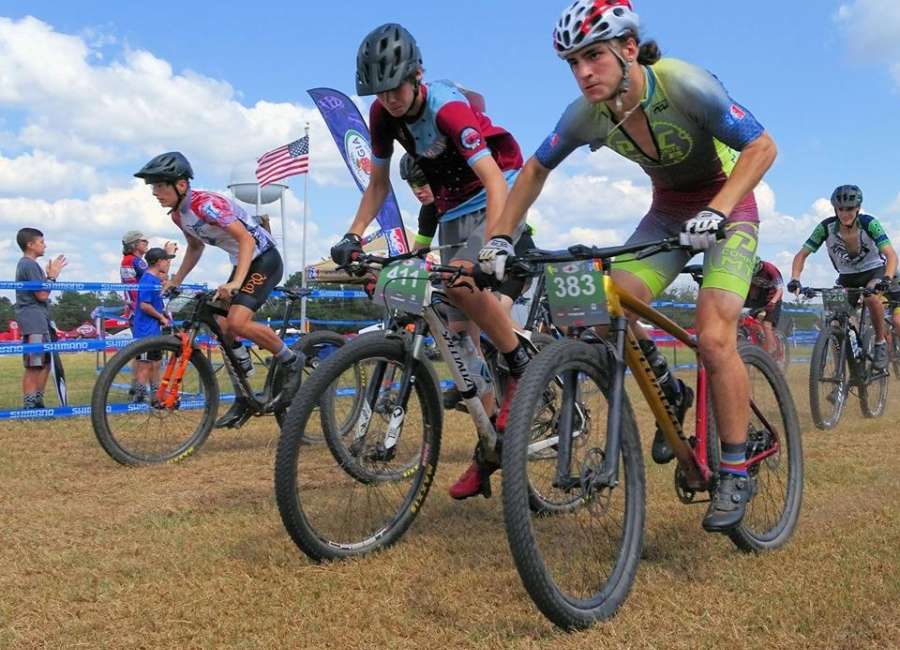 By BRITTANY SHIVERS
brittany@newnan.com
The Chattahoochee Grippers along with Atlanta Trek Newnan hosted an informational meeting on Friday, July 19 for potential mountain biking recruits.
The Chattahoochee Grippers' mountain biking team is intended for students in sixth through 12 grade. The local team is a part of The Georgia League, which is just one of the 27 leagues across the United States. Those 27 leagues make up the National Interscholastic Cycling Association (NICA).
At the meeting, the Chattahoochee Grippers received $1,800 from Atlanta Trek Newnan from a bike raffle earlier this year. In total, $3,600 was raised, so half of the proceeds went to the Chattahoochee Grippers while the other half went to a NICA League team in McDonough.
"We are incredibly happy to give our support to the team, and we will continue that support throughout this season and future seasons," said Ian Buchanan, Atlanta Trek Newnan manager. 
Without help from the community and many sponsors, the Chattahoochee Grippers would not be able to race.
"We take that money, and the money from our other sponsors to go toward race registrations and team supplies, such as bike racks," said Kent McMullen, Chattahoochee Grippers coach. 
Approximately 20 people attended Friday's meeting, which gave some potential recruits insight into how the program and the leagues worked. 
The meeting covered information about the team, practices and races for the 2019 season, which started this July and will end in early November, according to Buchanan.
Although the season has already started, the team is still accepting recruits from south Fulton, Coweta, Fayetteville, Carroll, Heard, Troup or Meriwether counties until Aug. 25. 
span class="Apple-converted-space"> 
The team is also accepting sponsors at this time. The sponsorship levels go from bronze to platinum, with platinum being the highest. Individuals can also donate monetarily if they would rather, according to McMullen.
"Community involvement is pivotal to the success of this team," said Dan Miller, Chattahoochee Grippers coach.
This season the team will compete in at least five races with the first race being on Sept. 7 and 8 at Road Atlanta in Braselton, Ga.
Joining the team does come with a cost. However, any rider or coach who cannot afford the expenses can request financial aid through the Georgia League. 
For more information, email Kent McMullen at chattahoocheegrippers@gmail.com.