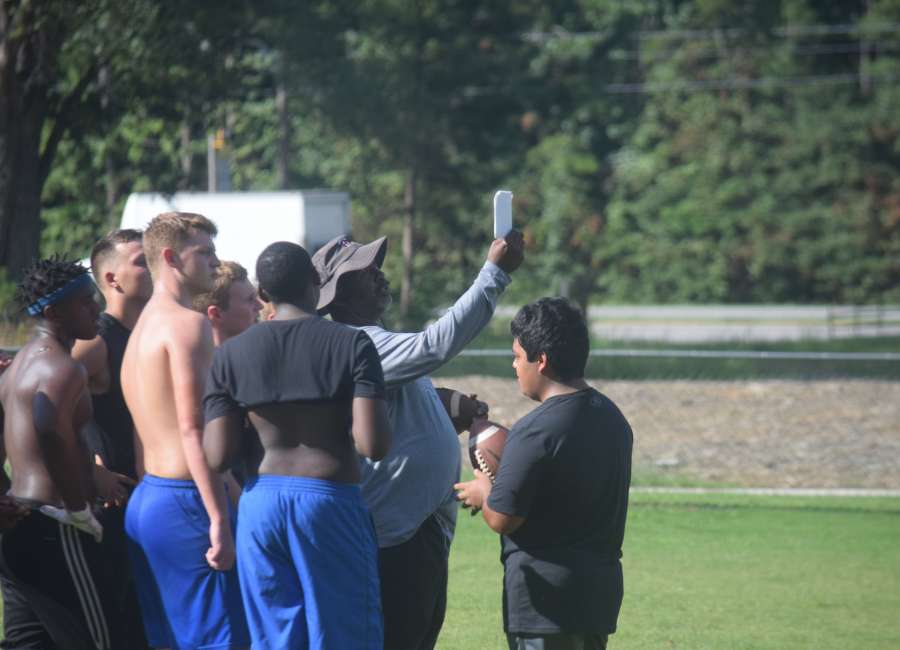 When the Central Christian Crusaders went searching for their next football coach, they found a candidate with Big 10 and NFL roots.
Evan Cooper takes over the coaching duties from Joey Farlow, who will remain with the program as Director of Football Operations.
Farlow, who helped turn the Crusaders into a 8-man powerhouse, will now work with both the varsity and middle school programs.
The varsity will play its second season of 11-man football starting this year.
Cooper was a standout college football player at the University of Michigan, earning a scholarship in the early 1980s, playing for legendary coach Bo Schembechler after a stellar high school career in Miami.
Lloyd Carr, who took over for Schembechler, was Cooper's position coach with the Wolverines.
He also had an eight-year stint in the NFL after getting drafted by the Philadelphia Eagles in the fourth round of the 1984 draft.
Cooper was a defensive back and a kick returner and played for the Eagles from 1984-87. 
He then ended his pro career by spending two years with the Atlanta Falcons.
He cut his coaching roots at high schools back in Miami, but returned to Georgia when he son played at Buford High School.
The Crusaders'  new coach became acquainted with Central when his daughter joined the girls' basketball team.
"We want to be respectful and gentleman off the field and complete animals on the field," Cooper said. 
"I am not worried too much about winning football games because that will come, but I want us to be responsible for our actions."