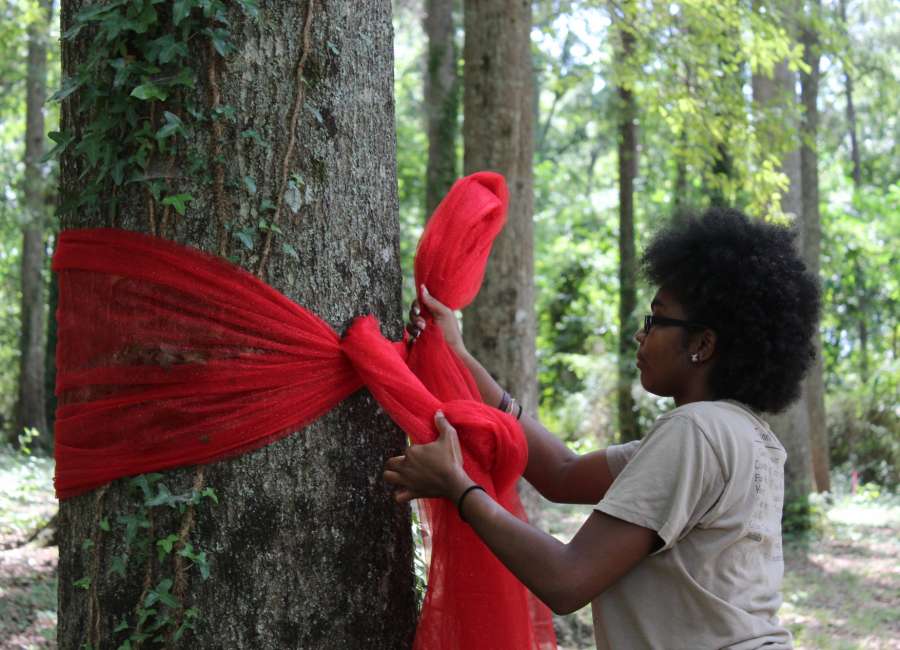 The Coweta County African American Heritage Museum celebrated Founders Day to mark the museum's 16th anniversary.
The museum, located on Farmer Street was founded July 10, 2003, by Cynthia Rosers and Bobby Olmstead, who helped prevent the development of a paved path through the unmarked slave graveyard, located on city-owned property on Farmer Street.
Olmstead and his family attended the event. Rosers passed away in 2016.
This is the first Founders Day to be celebrated since Cliff Fisher and Monique Bentley, the president and vice-president of the alliance, took over the museum's executive board.
"Since we're running it ourselves, we put together a calendar of events this year that we didn't do last year," Fisher said. "And we're honoring Cynthia Rosers and Bobby Olmstead."
"It's very important because it marks the memory of this organization's coming into fruition," Bentley said. 
During the event, three ribbons were tied around trees at the edge of an unmarked slave graveyard.
Fisher said the colors of the ribbons had symbolic meanings. Red is for the blood of African people. Green represents the land. And black is for the skin color of the people who are buried there.
There are 249 unmarked graves at the sight, according to Fisher.
"It means a lot to me personally. When I was a child, whenever we drove past cemeteries I was always quiet to respect the dead," Bentley said.
The museum will continue to celebrate Founders Day in the future, according to Bentley.
"There will be many more Founders Days to come," she said.