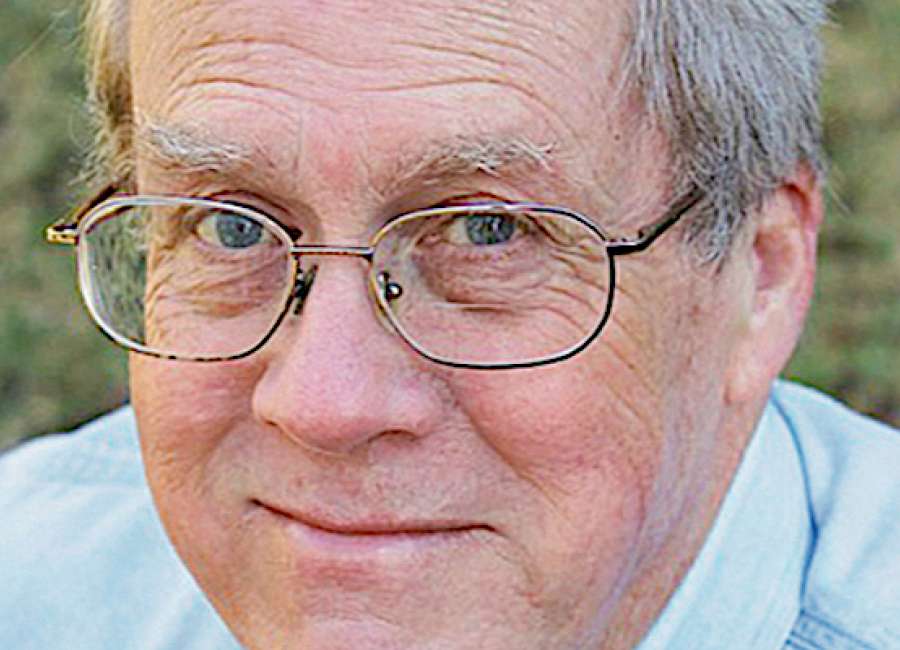 This week Americans celebrated the 75th anniversary of the world's most famous Day at the Beach.
But June 6, 1944, was no ordinary trip to the shore. Instead of bathing suits, the visitors wore steel helmets and combat boots. Nobody bothered with sunscreen. Probably because sunscreen doesn't stop shrapnel and bullets.
Today, we call it D-Day, the kickoff to the Normandy Invasion, the event that turned the tide of World War II in Europe, leading 11 months later to the defeat of Adolph Hitler's dreams of a world ruled by fascism and tyranny.  
When the cash and casualties were added up, the cost was staggering. A small sample of the human toll is represented by the 9,338 tombstones at the Normandy American Cemetery and Memorial, situated on a bluff high above the stretch of shoreline designated during the D-Day invasion as Omaha Beach.
Shorty before the 70th Anniversary of D-Day, I was there with my wife, Angela,  walking amidst the forest of gleaming white grave markers, each inscribed with the name of an American who died on D-Day or in the weeks that followed.
The cemetery evokes a sense of reverence as powerful as you'll find in any church.  When you walk among the graves at Normandy, you know you are on hallowed ground.
I have been blessed to interview several World War II veterans who fought on D-Day and came back to tell about it. Some served aboard ships that blasted the coast with artillery fire before the landing craft launched. Others parachuted in behind the lines hours before the infantry waded ashore through murderous gunfire, following orders to keep pushing forward as their mates fell beside them, dead, wounded and drowned.
On Aug. 25, 1944, after almost three months of brutal fighting, Allied troops marched into Paris, and France became the first European country freed from Hitler's yoke.
Perhaps more than any others, the French appreciate what happened on D-Day. And they still acknowledge their debt to those who made their liberty possible.
The day my wife and I visited the cemetery, a group of young people came by, escorted by somber adults. A guide told us they were French schoolchildren. 
He said that each year French students are bused to Normandy to visit the cemetery and pay tribute to those who died to keep France a free and independent nation. 
The French have some bad habits. Ingratitude toward the  Americans who died to keep France free is not among them.
Today, a visit to Normandy raises a question: If Americans were ever again called to mount such a massive effort, could we? Would we?
I don't know. And maybe it doesn't matter. As we look back and reminisce, maybe all that matters is that on a June day in 1944 thousands of Americans set off for a day at the beach knowing they might never return home. 
Sometimes events arise that inspire men and women to put their lives on the line for a cause greater than themselves. 
The Bible says, "Greater love has no one than this: to lay down one's life for one's friends." Nowhere is the power of that message more evident than at the Normandy American Cemetery.
There is no such honored resting place for politicians. Maybe if our elected officials ever decide to put service to their country above preservation of their political power that will change.  
Just a thought. 
Here's another. God Bless America. And God bless those who still fight today to keep us free.
Alex McRae is the author of "There Ain't No Gentle Cycle on the Washing Machine of Love." He can be reached at: alexmmcrae@gmail.com