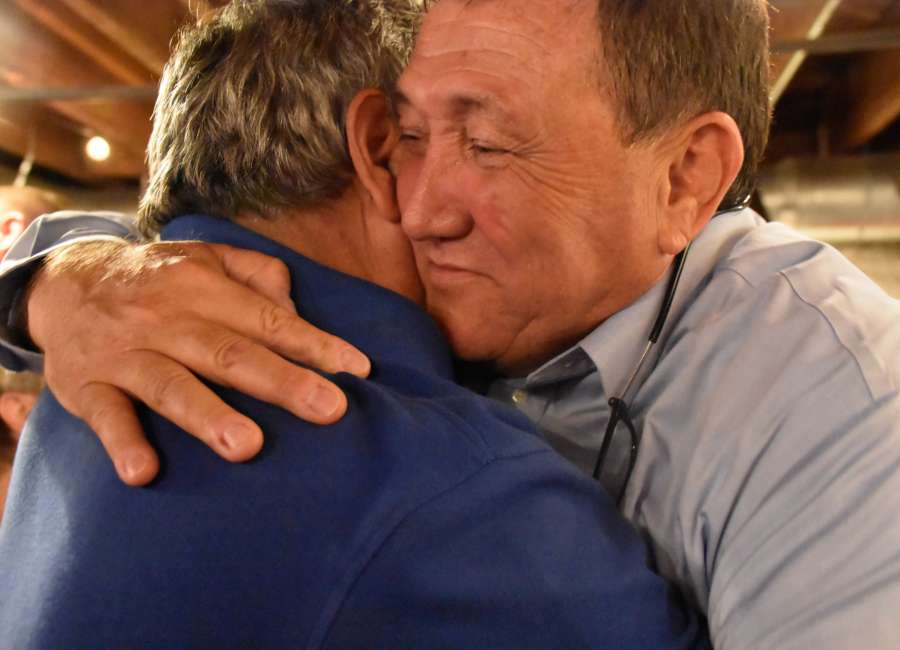 Newly elected Sheriff Lenn Wood not only achieved a resounding victory on Tuesday, he also got the most votes in all of Coweta's 27 precincts.
In a special election on Tuesday, Wood won 74.6 percent of the vote. James "Jimmy" Callaway was second in votes received, followed by Randolph Collins and Doug Jordan.
Collins received the second highest number of votes in four precincts – Welcome, Panther Creek, Expo Center and Northside. Collins and Jordan received the exact same number of votes – 16 – at the Canongate precinct.
Callaway has worked in several jurisdictions and is the current police chief in Morrow. Collins is a former state trooper and Secret Service agent, who also served as a Coweta County commissioner at one time.
Jordan was police chief in Grantville for several years.
The special election was held because of the retirement of longtime Sheriff Mike Yeager, who is now serving as a U.S. marshal following his appointment by Pres. Donald Trump. Wood is now serving the remainder of Yeager's term, and the sheriff's race will be on local ballots again in 2020.