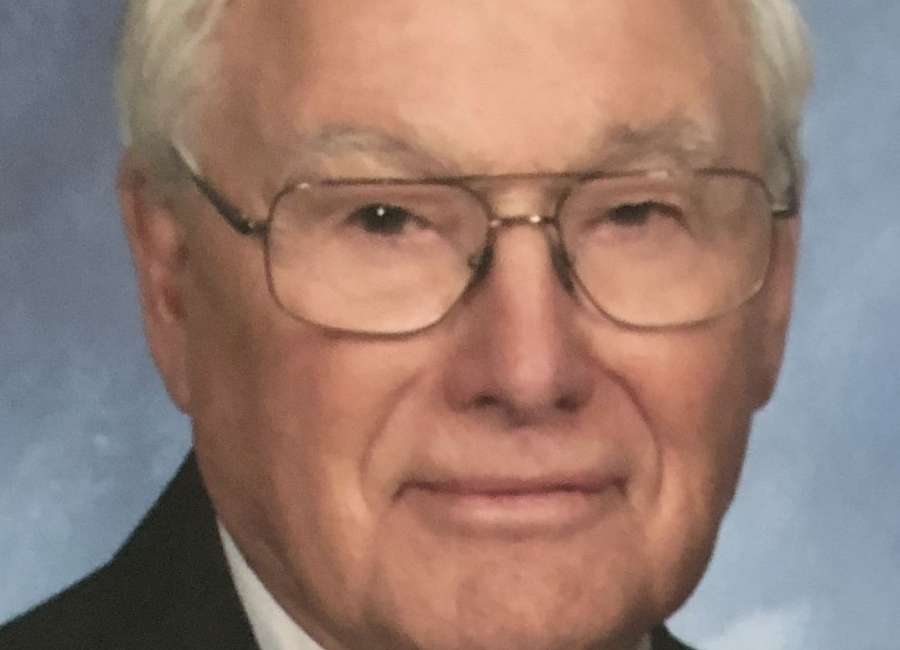 Walter Glenn Bexley
July 28, 1927 – June 16, 2019

Walter Glenn Bexley, 91, completed his extraordinary life's journey on Sunday, June 16, 2019 in Newnan, Georgia.

Glenn was born on July 28, 1927 in Luthersville in Meriwether County.  He was one of six children born to Ralph Emerson Bexley and Ruth Haynes Bexley.  After graduating from Starr High School in 1945, Glenn was anxious to explore the world outside his small community and enlisted in the United States Navy in 1946.
This life dream had to be set aside as he was honorably discharged with a hardship leave in order to return home to help on the family farm.
A few years later, Glenn re-enlisted in the United States Air Force during the Korean War, where he served four years and was stationed in Japan. He was a Staff Sergeant at the time of his discharge.
Glenn was active in many local and national civic organizations during his lifetime.  Over the years, he served as deacon and usher at First Baptist Church in Newnan. He was involved in local and state law enforcement; served on local and county government election councils and was a bailiff in the court system.
He was very active in the Newnan Elks Lodge and became a part of any project where he felt he could be a positive force.  He was active in the VFW and VA and always wanted to make sure that those who served our country were not forgotten and were honored for their service. He was especially proud of the Veterans' Park that had been established in downtown Newnan and was always in attendance at any veteran related event held there. 
Glenn's family and friends will always remember him as a kind and compassionate man. Fortunately, for many people, he possessed a servant spirit and never missed an opportunity to make life better for others.  He did this buoyed by his great sense of humor, the kindest of hearts and a wonderful, outgoing nature that easily made friends.
Glenn was a devoted husband to his wife of 67 years, Alice Belle Hutchens of Newnan, to whom he was married in 1952. He was a loving and exemplary father to his three children, William (Bill) Walter Bexley and his wife Julie; Robert (Bob) David Bexley and his wife Daye.  The tragic loss of their daughter, Carol Anne Bexley, was a life altering event for Glenn and Alice, as it would be for any parent.
Glenn reveled in his role as a grandparent to William Brett Bexley, David Andrew Bexley, Robert Glenn Bexley, Mary Christina Bexley and Sara Elizabeth Bexley.  His great-grandchildren are Stede Thomas Bexley and Alexis Kara Bexley. His surviving sibling is Harry Bexley.  There is a large extended family of nieces and nephews.
Glenn's wonderful life will be remembered in a service scheduled for Wednesday, June 19, 2019 at McKoon Funeral Home.  Visitation will begin at 12:30 p.m. The service to be led by Dr. Jimmy Patterson will be at 2 p.m. in the McKoon chapel. The interment with appropriate military honors by The United States Air Force will be in Historic Oak Hill Cemetery. 
The Bexley family would like to thank Monarch House Assisted Living facility, Homestead Hospice and the numerous doctors, nurses, and others who helped provide care and support for Glenn and his family during these last months. Knowing that so many cared for Glenn and his family through prayers and other kindnesses has been incredibly comforting.
In lieu of flowers, those who wish to memorialize Glenn's life might consider a memorial gift to either The First Baptist Church of Newnan, 15 West Washington Street, Newnan GA 30263 or The Georgia Sheriffs' Youth Homes, P.O. Box 1000, Stockbridge, GA  30281.
Online condolences may be expressed at www.mckoon.com
McKoon Funeral Home, 770-253-4580