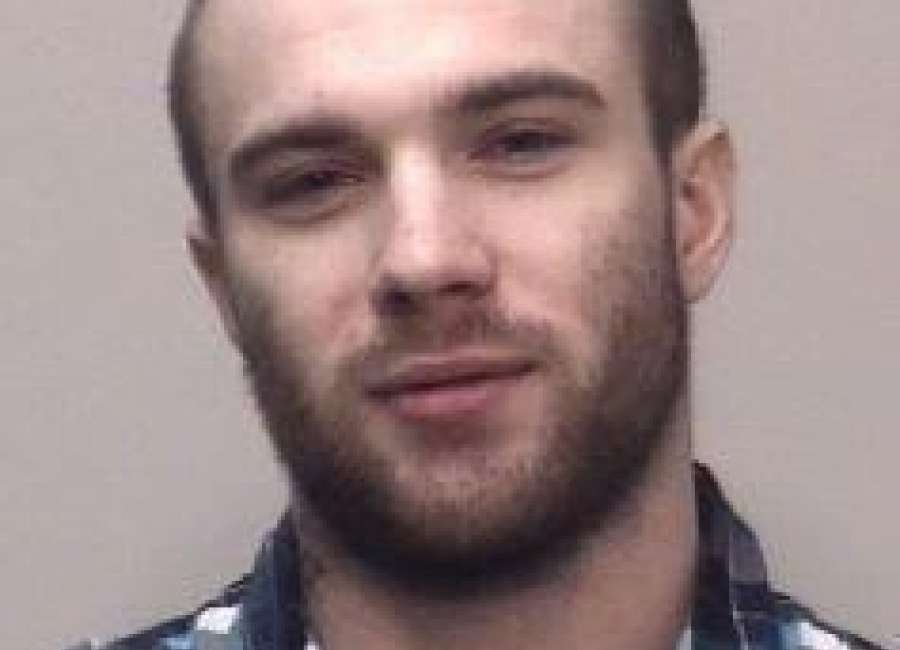 A man who was rescued from a stolen kayak and later escaped from a local hospital is behind bars.

John Charles Demore Jr., 23, faces charges of narcotics possession, marijuana possession, obstruction of officers, reckless driving, fleeing from police, giving a false name to police, theft by receiving and theft by taking.  
In December 2017, deputies spotted a U-Haul pickup truck in the parking lot of the Marathon gas station on Highway 154, which sped around the building, nearly hitting a parked tractor trailer, according to Col. James Yarbrough with the Coweta County Sheriff's Office
Demore then led police on a high-speed chase through Arbor Springs before his truck was disabled by deputies.

Demore fled on foot, while his passenger was taken into custody after investigators found several forged identification cards in her possession, according Yarbrough.
The U-Haul truck was reportedly rented under a different name and overdue to be returned. The truck also was missing the standard U-Haul graphics on the side and had aftermarket tint on the windows, according to Yarbrough.
Inside the truck, investigators also found a backpack, believed to be Demore's, that contained 10 grams of suspected methamphetamine, along with a window punch tool, commonly used for entering autos.
Members of the Coweta County Sheriff's Office K-9 unit led an extensive search for Demore through the Arbor Springs neighborhood for several hours, until a resident heard a man screaming for help, holding on to a kayak in the middle of the lake.
Coweta County Fire Rescue used a jon boat to retrieve Demore, who reportedly was 200 feet from shore. Demore was transported to Piedmont Newnan Hospital to be treated for hypothermia.
Authorities estimated Demore was in the water for around an hour based on his symptoms.
On the third day of his hospitalization, Demore fled the facility, where he left in a car being driven by someone else, police said.
Sunday night, Demore was returned to Coweta County after being arrested in Texas. He's being held inside the Coweta County Jail without bond.